Why choose our Technology Outsourcing and Privacy Lawyers?
Like our clients, we are always at the forefront of tech and what it means from a regulatory, legal and commercial standpoint. We know that there are fine margins in getting that crucial competitive advantage at the apex of technology, and a law firm who can predict change will make the difference.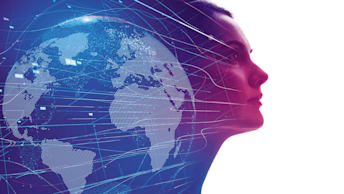 We are also one of the largest legal teams in the entire technology field, meaning we can flexibly advise on a range of issues without sacrificing our famously high standards of client service.
---
This class-leading specialist advice covers anything and everything tech: from space and satellite law, telecoms, privacy, cyber, digital, AI/RPA, AR and VR, to blockchain, "As A Service" hosted solutions, mobile payments, apps and software licensing. We also advise on open source licensing and contracts using agile and waterfall methodologies.
---
In addition to our high level strategic advice, we are fully equipped to assist clients with cost-effective alternative legal solutions. We supply overflow support for over-stretched in-house teams and can flex up and down as needs require.
---
For commodity work, do speak to us about our lower cost, high volume Condor solutions platform for customisable and efficient services. Email us or pick up the phone and get in touch – we'd love to chat and understand how we can assist.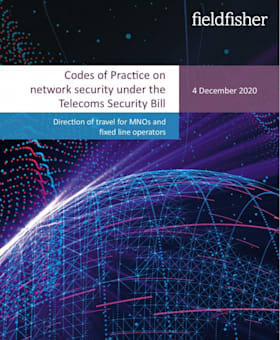 Codes of Practice on network security under the Telecoms Security Bill
In this article, we consider some of the key risks identified by the National Cyber Security Centre in January this year (in particular virtualisation of networks and the threats posed by signalling systems), what steps OFCOM may take in respect of related codes of practice for network security and whether the TSB can minimise network security issues without curbing innovative network solutions.
download
Latest Technology, Outsourcing and Privacy News and Views
Sign up to our email digest
Click to subscribe or manage your email preferences
Subscribe