Why choose our Commodities lawyers?
We have a comprehensive commodities trading practice that spans across the trading, transactional, finance and regulatory spheres. We advise commodities trading participants including financial institutions, trading houses, funds, corporates and utilities on their commodities trading activities and market based solutions.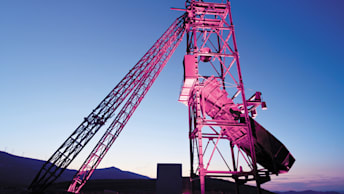 ---
Our team is very experienced in the negotiation and documentation of financially and physically settled transactions involving metals (base and precious), power, gas, coal, oil, LNG, emissions and agricultural products. We are familiar with documenting such transactions on bespoke terms, as well as industry standard documentation such as EFET, ISDA and GTMA.
---
We advise on a variety of commodity finance techniques, often complex and innovative. These include client commodity backed notes and tokens, securitisations and pre-export and pre-payment financings.
---
As well as advising on futures, other on-exchange transactions and OTC derivatives, we have a team that advises on leasing, long term off-take and long term sale and purchase arrangements.
---
Our team has been ranked in Legal 500 UK Band 1 for Commodities: Derivatives and described as "highly recommended for structured commodities deals" and commended for "building a strong offering across the trade and commodities space".
Notable deals and highlights
We advised a leading investment bank on the build-out of its physical commodities business in EMEA.
We advised commodities traders on sales and acquisitions of trading portfolios and associated risk transfer mechanisms.
We advised a ring dealing member of the LME on the impact of EMIR and the use of the FOA Clearing Module for exchange traded derivatives.
We advised on the establishment of a structured commodity investment vehicle for the provision of commodity backed and futures hedged repo finance arrangements.
We advised on a $175 million copper forward purchase transaction for a copper mine in Western Europe, with a US investment bank as the arranger.