Why choose our Dispute Resolution lawyers?
We understand that in business, disputes arise. Our first priority is to work with you to ensure that these disputes are kept to a minimum and when they do arise they're resolved as quickly and painlessly as possible – ideally before going to court.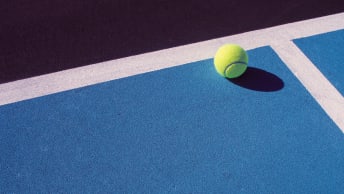 We also understand that certain issues are so business critical for both parties, that litigation is the only option. At every step of the way, we're here to help guide you through the process and aim to get the best result possible for your business.
---
We have worked on a number of large, high value post-M&A proceedings. We also have a niche expertise in handling art restitution cases.
Our experience with shareholder disputes is particularly far-reaching. These are among the hardest fought conflicts and are usually difficult to solve. Different views on the company's strategic course or criticism of corporate governance can lead to blockages or stalemates at management or company level, which can significantly hinder the company's ability to act.
We assess conflict not only from a legal point of view, but also incorporate the specific economic and strategic business circumstances.
Our experience extends across a broad range of disputes, and we are particularly adept at handling high-end proceedings which have a cross-border element.
Our litigation experts also have extensive experience in national and international disputes between shareholders and supervisory boards. Professional and solution-oriented, we stand for companies, directors, majority or minority shareholders at each stage of a dispute.
We conduct negotiations at shareholder and/or management level for you, assisting you in taking decisions on measures against shareholders (including shareholder actions for avoidance) or on acts of the management. In urgent situations, we can obtain interim legal protection for you.