Why choose our Banking Litigation lawyers?
Many of our cases are complex, cross-border matters and we often advise clients with interests in offshore jurisdictions, as well as those with domestic financial disputes. We support clients to recover assets, enforce their rights and defend claims. We also provide strategic advice on related regulatory and reputational issues.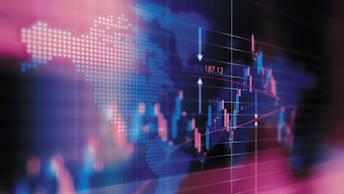 Our experience includes advising on documentary credits, standby credits, demand guarantees, performance bonds and other banking documents, as well as security enforcement issues, including cross-border enforcement and international arbitration enforcement. We also provide commercial advice on issues arising from customer relationships, such as mis-selling claims, misrepresentation claims and conflict of interest negligence claims.
---
Our banking litigation practice is distinguished by our market-leading expertise in specialist areas such as derivatives, commodities, film finance, rights of set off and bankers' liens, insolvency and fraud issues as well as business relationships in the CIS and Middle East.
Notable deals and highlights:
We represented the trustee of an Islamic finance transaction in a dispute concerning the continued legal validity of a Sharia finance transaction. Parallel proceedings in London and the Gulf gave rise to jurisdictional questions about the appropriate forum, procedure and applicable law.

We represented a Cayman Islands fund, which lent money to Cambria Africa plc, an AIM-listed company with investments in Zimbabwe. We advised on the preservation and enforcement of its contractual repayment rights, including the commencement of proceedings to obtain disclosure of the location of key assets belonging to Cambria.




We have acted for Lehman Brothers Finance SA in a number of leading cases concerning the interpretation of the ISDA Master Agreement.



Latest Banking Litigation news and views
Sign up to our email digest
Click to subscribe or manage your email preferences
Subscribe