In these areas organisations need first-class legal support from lawyers that have a broad and deep understanding of the issues they face and the practical solutions to them. Clients also need their lawyers to know what's on the legal horizon and how they can best help them prepare for it.
This is what the Fieldfisher Technology and Data Practice delivers for our clients.
Why choose our Technology and Data Lawyers?
Our market-leading team is among the largest in the UK and Europe. We work together across our European network, as well as our offices in China and Silicon Valley, and give clients truly global support.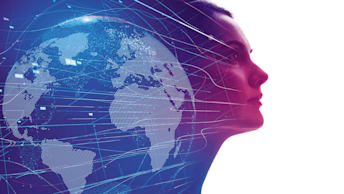 Each specialist practice area is made up of expert lawyers in that field, whose exceptional experience and market knowledge mean clients receive the best possible advice.
We work across a variety of sectors and geographies for some of the biggest organisations in the world and have a truly global reach.
Our lawyers regularly act as co-counsel including with US firms on M&A transactions, data privacy work and technology projects.
We also provide clients with cutting-edge tools to help them manage major technology-related issues and risks, including data breaches for which we offer our Fieldfisher Data Breach Manager service.
Infratech: Instrumental for the Green Agenda
In the latest in a series of articles looking at critical infrastructure, Fieldfisher's technology and infrastructure experts look at the opportunities but also the challenges associated with Infratech's role in reaching ESG targets.
Download
Fieldfisher Data Breach Manager
Fieldfisher's 24/7 Data Breach Manager service helps organisations manage their data breach compliance obligations by ensuring they have greater capacity to meet the 72-hour window mandated by the relevant supervisory authorities for the initial data breach assessment and reporting to regulators.
Learn more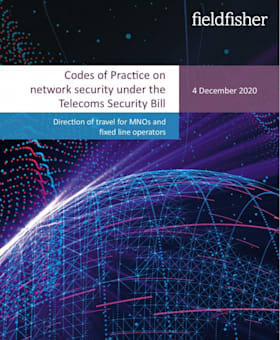 Codes of Practice on network security under the Telecoms Security Bill
In this article, we consider some of the key risks identified by the National Cyber Security Centre in January this year (in particular virtualisation of networks and the threats posed by signalling systems), what steps OFCOM may take in respect of related codes of practice for network security and whether the TSB can minimise network security issues without curbing innovative network solutions.
download
Latest Technology and Data News and Views
Sign up to our email digest
Click to subscribe or manage your email preferences
Subscribe