Why choose our Structured Finance and Securitisation lawyers?
Our team is very experienced in working on large multi-jurisdictional and cross-border securitisations and the particular challenges that such international transactions present. With support from our structured finance specialists in our other European offices in Germany, Italy, Spain, Luxembourg and the Netherlands our UK team is able to manage and advise clients on major European projects.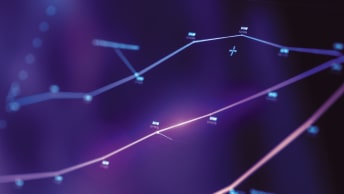 We have particular expertise in asset classes including trade receivables, residential and commercial mortgages, auto loans and leases, consumer loans and commodities. We also advise on synthetic securitisations together with our expert team of derivatives lawyers.
---
We consistently work for a range of participants in structured finance transactions including arrangers, originators, asset managers, investors, issuers, originators, loan administration and service providers, account banks, swap providers, liquidity providers and corporate trustees.
---
In addition to advising on new issuances, we also assist with common issues throughout the life of a transaction such as regulatory updates, rating downgrades, defaults, disputes, restructurings and unwinding.


Notable Deals
Advising the arrangers and funders of a major physical commodities trading group's commodity receivables securitisation programme.
Advising credit funds on investments in synthetic securitisations of loan portfolios.
Advising leading service provider on the primary servicing documentation of a £400 million loan portfolio of residential mortgage securitisation .
Advising an SPV note issuer in connection with the establishment of two privately placed warehouse RMBS with a total value of £340m.
Acting for a trustee on a note default, noteholder consent solicitation process and underlying asset sale for a USD 90m corporate note transaction.
Advising the anchor investor on the acquisition of an Italian non-performing loan portfolio and the establishment of a Law 130 Securitisation Company
Latest Structured Finance and Securitisation news and views
IBORs Discontinuance
The deadline for LIBOR's discontinuance is fast approaching and there is little time for all counter-parties to prepare. The enormity of the LIBOR transition in some markets is formidable and it will be far more unnerving as the deadline draws ever closer. Our dedicated IBORs website offers in-depth analysis of the issues surrounding IBORs transition.
VISIT IBORS.FIELDFISHER.COM
Sign up to our email digest
Click to subscribe or manage your email preferences
Subscribe