Determining the most advantageous path for merger arbitrage investors, requires a deep understanding of the regulatory landscape applying to the particular sectors involved. Success is determined by identifying and assessing regulatory issues and other risk factors quickly, precisely and with access to quality information.
Why choose our Merger Arbitrage lawyers?
Fieldfisher's Merger Arbitrage desk, led by the highly experienced antitrust and M&A lawyer Miguel Vaz, has experience representing leading event driven funds and investors on a number of merger arbitrage opportunities across the globe, in particular, Europe, Americas and Asia.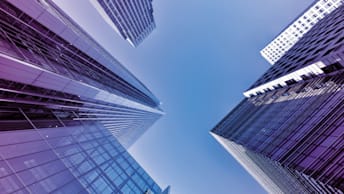 Regularly advising on complex multi-jurisdictional transactions requiring regulatory approvals in the infrastructure, manufacturing, telecoms, IT, pharma, energy, retail and transport sectors, the team covers the full spectrum of the arbitrage legal risk, from competition/antitrust approvals to national security and other sector specific regulatory clearances. The Merger Arbitrage desk also relies on a network of national experts, which are able to provide first hand regulatory, economic and political insights into key regulated sectors of activity.
This 'one-stop-shop' for merger arbitrage funds and other speculative investors draws on the sector expertise of Fieldfisher's network of offices and competition experts across Europe (including in the UK, France, Germany, Belgium, Italy, Spain), the US and Asia.

Latest Merger Arbitrage news and views