With a team including specialists with invaluable practical experience of working in science and engineering, Fieldfisher offers clients a truly bespoke service backed by genuine know-how. From mechanical engineering to biotechnology, software to genetics - we understand the issues at the heart of an IP transaction or dispute, and are ever mindful of the commercial and technical environment in which businesses operate.
Why choose our Patents lawyers?
We provide a broad range of patent services to ensure the effective protection, enforcement and exploitation of patents, and give strategic advice to help businesses avoid infringement of third-party patents. Our experts help clients develop and implement international patent litigation strategies and manage their patent portfolios.
When necessary we don't shy away from pushing the boundaries of existing patent law – we are creative patent litigators. Our specialists have handled a number of high-profile and ground-breaking patent cases across various industry sectors and before a range of judicial bodies and arbitral tribunals.
---
Whether a business is considering investing in another business, entering into a joint venture, a technology transfer agreement or purchasing another business' patent assets, we can evaluate third party patent portfolios as part of a due diligence exercise, advise on and draft contractual terms, and provide the support needed to navigate competition, tax, transfer pricing and regulatory issues.
Life Sciences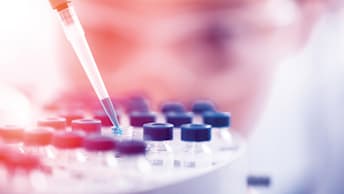 Clients in the life sciences, health and food products market need lawyers who understand the drive for increasingly innovative and sophisticated solutions to health issues. These include re-engineering genes to eliminate genetic diseases in biotechnology, telehealth, digital and connected medical devices for monitoring solutions, personalised pharmaceutical journeys, and technologies designed to analyse research data more efficiently and effectively.
Our intellectual property specialists work with many of the leading pharmaceutical, biotechnology and MedTech clients, helping them on an array of patent services.

Latest Patents news and views
Sign up to our email digest
Click to subscribe or manage your email preferences
Subscribe