From advice on a tricky restructuring to help resolving a complex pension dispute, guidance on responding to an HSE investigation to immigration advice post Brexit, our team delivers timely and responsive advice, firmly grounded in commercial reality, and without the legalese.

Why choose our EPIC lawyers?
We're connected: In an interconnected world you need interconnected advice. EPIC has experienced lawyers in China, the Silicon Valley and all major European jurisdictions and can offer a truly global perspective.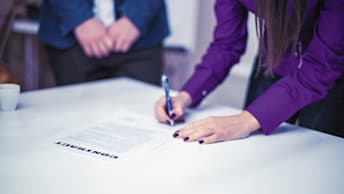 We get it: Our lawyers have an impressive array of deep expertise in a wide range of sectors. From Technology to Finance, Life Sciences to Energy and everything in between, we'll match you with a lawyer who truly knows your market and can provide tailored sector-specific advice.
---
We revolutionise: We're at the cutting edge of legal service delivery and are driven to innovate. If there's a better way of serving your needs, we'll find it and we'll deliver it.
---
We're EPIC: People are at the heart of our team and yours. Together we're unstoppable.
What do our clients say?
'The team provides clear and pragmatic support'
'The Fieldfisher EPIC team is highly respected, with an established reputation built on providing excellent advice'
'A great all-round team'
'The team approaches corporate problems with a holistic approach – seeing all the facets not just the legal issues'
How can EPIC help your business today?
Find out more about how our Employment, Pensions, Immigration and Compliance teams can help your business thrive. Or to speak with one of our team please call 020 7861 4000 or fill out our online enquiry form and we'll call you back.

Latest Employment, Immigration and Compliance news and views
Sign up to our email digest
Click to subscribe or manage your email preferences
Subscribe