Clients therefore need legal support from lawyers at the forefront of sector developments. Fieldfisher prides itself on its sector focus, and the ability to anticipate budding legal issues, saving businesses valuable time and money.
We advise and support global investment banks, commercial banks, institutional asset managers, hedge funds and non-bank lenders - offering focussed and strategic solutions. This breadth of experience ensures clients can have peace of mind when engaging us to achieve the best possible outcome.
With expertise across asset management, banking, FinTech, market infrastructure and service provision, our specialist lawyers provide a go-to service for clients looking to gain a competitive edge.
Why choose our Finance lawyers?
Servicing institutions based in Europe, North America, Asia and the CIS, we have broad insights to effectively cater to our clients' needs, across various jurisdictions. We also offer market-leading technology and data platforms, with cross-over expertise with other practices within the firm.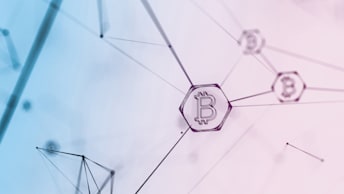 Fieldfisher's alternative legal services platform, Condor, provides clients with a flexible, value-added service for high volume work. In addition, our DLC arm offers document negotiation and a whole range of legal support services.
---
Banks, funds, SPV issuers, start-ups - we advise all kinds of clients across the industry on issues ranging from transactional support for domestic and international financings, advisory services covering MiFID and EMIR, as well as day-to-day trading operations. Whatever the finance need – we're here to help.
Tech Meets Finance
Fieldfisher has a special focus on future-oriented topics in the financial sector: we have particular expertise in digital business models - such as data protection issues, e-commerce models, platform liability risks, transactions and international expansion: Tech Meets Finance
Click here to go to Tech Meets Finance
We are legal experts in heavily regulated industries such as IT, energy and automotives. Our expertise includes payment services, cryptocurrencies, ICOs and crowd-funding. Together with our clients, we are shaping the regulatory framework of the blockchain era. Our close work with the technology sector has made us avid technology users ourselves.
We are also able to deploy our innovative alternative legal solutions platform 'Condor' to provide customizable, cost-effective high-value legal services to our clients.
Finance matters on which we regularly advise include
Finance Regulation and Compliance
Governance and Compliance for Financial Institutions
Financial Instruments and Financial Markets
Digital Finance and fintech
Investigations and Litigation
Capital Markets and Derivatives
Equity and Debt Securities
Derivatives and Repos
Trust and Agency
Asset Management and Funds
Fund Origination and Formation
Fund Management and Distribution
Fund Prospectus
Asset Finance
Banking and Lending
Corporate Lending
Trade and Export Finance
Structured Loan Finance
Debt Trading
Loan Restructuring
Consumer Lending
Islamic Finance