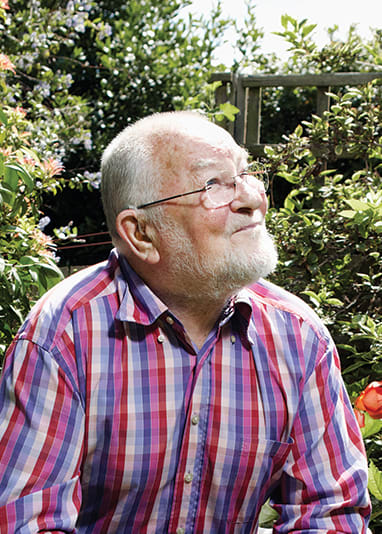 Recent cases
Browse our recent mesothelioma and asbestos disease cases.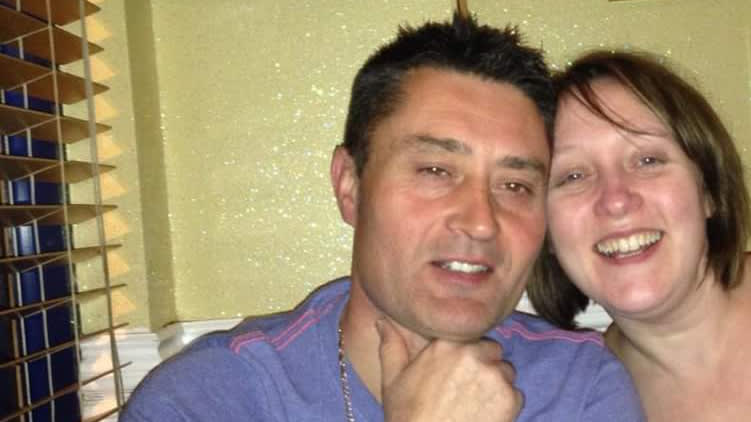 Latest news and insights
Read the latest news and insights from our mesothelioma and asbestos disease team...
About mesothelioma claims
We are one of the UK's leading mesothelioma claims practices. We fight hard for people affected by asbestos disease because of the negligence of employers and other parties. We are proud of our care and determination to pursue compensation for workers and their families illegally exposed to asbestos at work or by dust brought into the home.
We have successfully concluded more than 2,500 mesothelioma and asbestos compensation claims, recovering over £250 million on behalf of sufferers and their families in the UK and abroad.

Our team includes some of the UK's leading litigators who have pursued landmark mesothelioma cases, generating legal change that benefits claimants. One such success means claimants may now reimburse a hospice for the cost of care as part of a mesothelioma claim. In certain cases, we can also now recover funding for the future costs of groundbreaking immunotherapies developing in the fight against cancer.
We are proud sponsors of Mesothelioma UK, a national resource dedicated to providing specialist mesothelioma information, support and better care and treatment.
Mesothelioma UK Legal Panel
Fieldfisher is a member of the Mesothelioma UK Legal Panel.
Mesothelioma and asbestos disease FAQs
Asbestos is a naturally occurring fibrous material that has been a popular building material since the 1950s. It is used as an insulator (to keep in heat and keep out cold), has good fire protection properties and protects against corrosion.
Asbestos, from the Greek work "unquenchable" is a group of natural minerals which are fireproof and remarkably resistant to acids and alkalies. It was also discovered that asbestos was a very efficient insulator and could bind together other materials to produce a product of greater strength.
Because asbestos is often mixed with another material, it's hard to know if you're working with it or not. But, if you work in a building built before the year 2000, it's likely that some parts of the building will contain asbestos.
Asbestos is found in many products used in buildings, including ceiling tiles, pipe insulation, boilers and sprayed coatings.
Asbestos was extensively used as a building material in the UK from the 1950s through to the mid-1980s. It was used for a variety of purposes and was ideal for fireproofing and insulation. Any building built before 2000 (houses, factories, offices, schools, hospitals etc) can contain asbestos. Asbestos materials in good condition are safe unless asbestos fibres become airborne, which happens when materials are damaged.
---
Some of the more common uses of asbestos in buildings include:
Sprayed coating: asbestos is found as fire protection on structural supports like columns and beams. It is a high hazard asbestos product and can generate very high fibre levels if disturbed.

Pipe Insulation: asbestos thermal pipe lagging is a high hazard asbestos product.

Asbestos insulating board (also referred to as AIB) ceiling and door panels: AIB is a high hazard asbestos product and can generate high levels of fibres if the board is cut or drilled.

AIB window panel: like other AIB, this is a high hazard asbestos product, and if in good condition should be left undisturbed.

Floor tiles: vinyl (PVC) or thermoplastic tiles contain asbestos.

Asbestos cement roof sheeting: asbestos cement sheeting is often found on industrial building roofs and walls.

Textured decorative coating (such as Artex): textured coatings contain a small amount of asbestos. The asbestos is well bonded and fibres are not easily released. However, it is still an asbestos product, and as such, needs to be worked with safely.
Types of asbestos
The three most common forms of asbestos used in the UK were:
Chrysotile (white asbestos)
Amosite (brown asbestos)
Crocidolite (blue asbestos)
White asbestos was mined mainly in Quebec, South Africa and Central Russia. This contains the softest asbestos fibres which under a microscope will appear curly and flexible. The individual fibres are less carcinogenic than blue or brown asbestos fibres.
Blue asbestos and brown asbestos were mined mainly in South Africa. The fibres appear very sharp, stiff and needle-like. Blue asbestos is the most carcinogenic and was often used for insulating naval vessels. Due to its excellent resistant properties to acids, it was mixed with cement to produce asbestos cement sheets that were designed to be exposed to chemicals.
Insulation engineers or laggers - stripping old and applying new asbestos lagging
Shipyard workers - often breathing in asbestos dust as a result of working near laggers or insulation engineers who were stripping asbestos. Sprayed asbestos was often used on board ships and exposure was particularly intense because areas within ships were generally confined spaces
Dockers - carrying raw material in Hessian sacks from ships entering the ports from Canada and South Africa
Lorry drivers - transporting raw materials to factories
Factory workers - there were a number of factories in Britain that fashioned the raw material to make pipes, sheets and insulation powder, including Cape Asbestos at Barking, J W Roberts of Leeds, Universal Asbestos of Uxbridge and Turners Asbestos Cement of Erith
Carpenters - sawing, drilling and fitting asbestos sheets
Electricians - installing electrical equipment on lagged pipes or equipment
Plumbers - stripping lagging
Pipe Fitters - knocking off wet or sectional lagging which contained asbestos to replace sections of pipes and joints
Mechanics - servicing and replacing brake linings and brake and clutch shoes, which often contained about 55% white asbestos, blowing out the asbestos dust using a compressed airline
Boiler Scalers - cleaning the inside of boilers and stripping asbestos from joints
Council Workers - repairing asbestos guttering and bath panels in council houses
There have also been cases of incidental exposure such as teachers working in schools near deteriorating lagging, doctors/nurses using tunnels underneath hospitals containing exposed lagging in poor condition and fire-fighters taking down old buildings. We have had cases of those living near asbestos factories or those exposed to asbestos from their father's, husband's or brother's overalls. We have even had a case of a barber who contracted asbestos cancer from cutting the hair of employees who worked at an asbestos factory.
Asbestos News 2021
DOWNLOAD OUR LATEST ASBESTOS NEWS, FEATURING OUR CASE HIGHLIGHTS OVER THE PAST YEAR.
Download
Awards and recognition
Our mesothelioma and asbestos disease team are recognised in all the leading legal directories and regularly win industry awards for our work with clients.
Contact us
For a free, no obligation call with one of our industrial disease experts, please call 0800 358 3848 or complete our online enquiry form.