What does someone do when they are sacked as a director of the company they founded? What if the minority fellow shareholder is blocking growth hoping to be bought out? What action can someone take when a fellow director has set up a competing business? What if a minority shareholder is being excluded from the company by the majority? We have the legal knowledge and strategic expertise to advise.
Why choose our shareholder dispute lawyers?
Our experts have acted for majority and minority shareholders, for directors and for interested third parties. We know how and when to use the right strategy to protect our specific client's interests.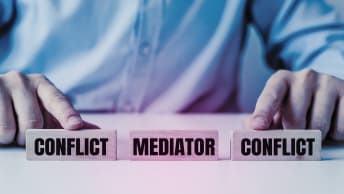 In some cases disputes can be settled through sensible negotiation; on other occasions only tough action wins the day. Our dispute specialists have won numerous cases at trial, as well as settling cases through negotiation and mediation.
---
Disputes between shareholders are intricate and can involve various points of law and punchy court applications, including freezing assets across the globe. Our team of legal experts has experience dealing with shareholder disputes at home and abroad – we are here to help.