Why choose our Competition Litigation lawyers?
We know that for our clients, such breaches represent unacceptable financial and reputational damage. Our team offers pro-active counsel steeped in experience to give our clients the best possible defence against these risks.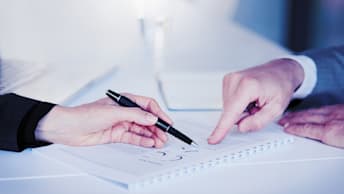 Furthermore, regulators actively encourage private damages actions in civil courts, also known as "follow-on claims", in addition to their existing powers. This poses businesses risks and rewards, but Fieldfisher has the full breadth of experience to robustly defend its clients and also pursue damages on their behalf.
---
We appreciate that clients want to explore a wide range of funding options and de-risking strategies. This is why we work closely with major third-party funders and ATE insurers to make sure our clients feel as secure as possible.
Our multi-disciplinary, multi-jurisdictional team has the cutting edge knowledge clients need to get the competitive advantage in disputes. We have a proven reputation in civil courts and specialist tribunals, including the UK's specialist Competition Appeal Tribunal and appeal courts (CAT).
---
We also have experience acting on behalf of intervening parties, in bringing contribution proceedings against multiple additional parties and in representing clients in large multi-party negotiations.
Latest Competition Litigation news and views
Sign up to our email digest
Click to subscribe or manage your email preferences.
Subscribe