Why choose our ABL and Trade Finance lawyers?
Over the last few years, the trade finance team in particular, has been involved in advising banks, commodity trading houses and producers on prepayment financings and related offtake arrangements. We have also seen the continued use of alternative financing techniques, such as streaming facilities, royalty facilities and inventory management facilities, in particular in the mining and metals sector and also for oil and gas.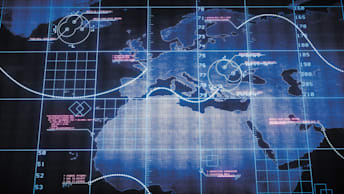 We have the expertise to advise in relation to prepayment finance, documentary and standby letters of credit, export and pre-export facilities, reserve base lending, inventory finance and receivables finance.
Fieldfisher also has strong experience acting for banks and specialist asset financiers on asset-based lending (ABL) transactions, both bilateral and syndicated. This ranges from simple block discounting agreements to structuring complex cross border borrowing base transactions, where the collateral may be accounts receivable or inventory.


Notable deals and highlights
We advised an established trade financier on a US$10m secured prepayment facility and two marketing and offtake agreements for the sale of all the lead and zinc concentrates.
We advised a US investment bank in respect of ongoing transactional and documentary issues concerning letters of guarantee and letters of credit, in particular in relation to unavailability of currencies and transferability.
We provided advice in relation to a warehouse contract and collateral management agreement for consignments of steel rebar.
We advised a Californian bank in respect of working capital lines of credit, lending against the receivables, recurring revenue, accrued income or inventory and equipment of companies in the technology and life sciences sectors.
We acted for a specialised lender in relation to a £100m term and revolving credit facility to finance a portfolio of bridging and development loans structured through an Irish securitisation company.

Latest ABL and Trade Finance news and views
Sign up to our email digest
Click to subscribe or manage your email preferences
Subscribe