Why choose our Technology Disputes lawyers?
Our team stands out in the market because we can lend our support to all kinds of disputes. We commonly advise on issues such as injunctive relief, termination, contractual dispute resolution strategies, scope redefinition, insolvency and re-procurement obligations.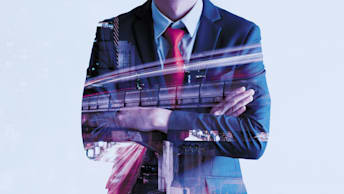 Data security has become a huge issue in the tech sector, but our clients benefit from leading expertise in data disputes, combining elements of traditional IP, technology and contentious advisory work.
---
We know that for clients, disputes are a last resort. This is why we promote the use of alternative dispute resolution techniques, in particular mediation. If a dispute does escalate, we have substantial expertise in all types of dispute resolution procedures, including litigation in the High Court, arbitration, adjudication and expert determination.
---
We aim to identify a cost estimate and agree a strategy at the outset of a dispute, to ensure we remain focused on the commercial imperatives.
Notable deals and highlights
We acted for a worldwide company specialising in IT consultancy and support services, in its multi-million pound dispute with a supplier arising from the termination of a major project supporting the BBC's DNI project.

We advised an international telecoms company in its defence of a claim brought by an operating partner involving services in multiple jurisdictions in EMEA and the Americas. The dispute involved complex accounting, jurisdictional, tax, insolvency and software issues.

We advised a corporate consortium on various issues arising from the implementation of a transport ticketing system, including complex issues arising from software implementation, IPR exchange and shareholder obligations under both lead and sub contracts.

We acted for a software customer in a complex dispute with its supplier about Oracle licence support for a customer information system.

We acted for a prominent broadcasting client in its dispute with a supplier about the development of a new version of our client's satellite television platform. The dispute also included overseas third party set-box manufacturers. We helped our client to secure coordinated settlements with supplier and the overseas set-box manufacturers.
Latest Technology Disputes news and views
Sign up to our email digest
Click to subscribe or manage your email preferences
Subscribe