Why choose our Employee Ownership Solutions lawyers?
We pride ourselves on our practical, no-nonsense advice, backed by our deep understanding of the complex legal requirements and over ten years of advising on employee ownership transactions.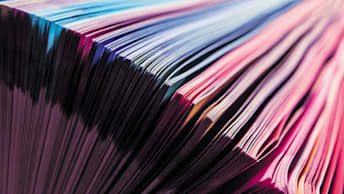 The founder of our practice, Graeme Nuttall, authored the seminal Nuttall Review of Employee Ownership in 2012. We are committed to delivering the spirit of the Nuttall Review by advising flagship employee-owned organisations on maintaining their structures, and working with start-ups and growing companies so that they too can benefit from employee ownership.
---
We are also leaders in advising on public service mutualisations as a way to transform public services.
EOA Conference 2022
Read more about what we will be doing at this year's conference.
EOA Conference
Latest Employee Ownership Solutions news and views
How to prepare for EO - a practical guide for business owners
This document, prepared by employee ownership specialists at Fieldfisher offers a step-by-step guide to preparing for EO and summarises some of the practical actions business owners need to take.
download
Sign up to our email digest
Click to subscribe or manage your email preferences
Subscribe