Why choose our Commercial Contracts lawyers?
We understand how valuable IP is to a business and how important it is when reorganising a corporate structure to ensure that IP is ring-fenced and held in a tax-efficient manner. We assist clients in identifying and executing opportunities to commercialise their IP, through licensing arrangements, extending the brand into new products and services, commercial joint ventures and collaborations.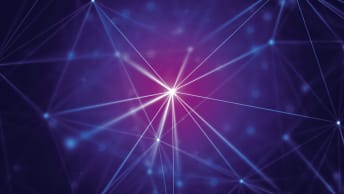 Whether a business is looking to divest itself of, acquire, create or restructure the way in which it holds an IP asset, our experience across a wide range of sectors means we are in an ideal position to structure and negotiate solutions that meet our clients' needs and achieve the best outcomes.
---
When it comes to commercialising IP, our team help clients minimise the risks and maximise the rewards in ventures such as licensing, merchandising, strategic alliances, R&D and commercial joint ventures. We are acutely aware of the ways to optimise these commercial relationships and the pitfalls to avoid with third parties. Because our team is truly international, we can apply these skills and knowledge to cross border and often highly complex deals.
Notable deals and highlights
We have advised a global fashion brand on the manufacture and launch of its first branded perfume, preparing and negotiating the terms of the associated agreements with third parties.
We have worked with a household energy supplier on a strategic alliance with a leading supermarket brand to create a new energy offering for the consumer sector.
The team were instructed by a multi-national retailer on its brand extension programme covering 100+ jurisdictions across a number of innovative and distinct product lines.
We are advising a private health service provider on its expansion into the Middle East via a £200m license deal.
The team is working with the developer of an innovative recycling solution on a cross-border multiparty license and technical services agreement.
We have advised a UK arts and dance institution on a number of co-branding projects in relation to the creation, sale and distribution of branded products.
Latest Commercial Contracts news and views
Sign up to our email digest
Click to subscribe or manage your email preferences
Subscribe