Our specialists draw on expertise from around the firm to deliver a bespoke service based on a depth of experience and thorough understanding of the commercial priorities and practical requirements of our professional services clients. This involves advising on M&A, regulatory matters, issues between partners or members, including profit sharing arrangements and establishing decision making processes.
Our employee ownership practice is market-leading and, as the government's Independent Adviser on Employee Ownership, our partner Graeme Nuttall has set the agenda for promoting employee ownership in the UK. The "Nuttall Review of Employee Ownership" sets out a vision for UK businesses which has been widely praised and adopted.
Why choose our Professional Services lawyers?
Our team has extensive experience helping clients navigate seamlessly through complex issues. We advise professions including, but not limited to, accountants, architects, engineers, lawyers and surveyors on issues including mergers, acquisitions and disposals, employee ownership structuring and buy-outs of professional services firms, LLP structuring, partnership formation, conversion to limited liability partnerships, and members' and partnership agreements.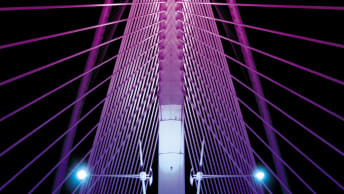 We also advise on partner and senior employee terminations and exits, partnership disputes and the enforcement of restrictive covenants, regulatory breaches and distressed transactions, business restructurings, administrations and voluntary arrangements in the professional services arena.
---
As a law firm that has grown through strategic mergers as well as organic growth, Fieldfisher is well placed to advise on all matters relating to professional services firms.
Notable deals and highlights
---
We acted for Metamorph Law Limited (a licensed alternative business structure and consolidator of high street legal practices) on numerous acquisitions and disposals, including the acquisition of the entire issued share capital of T J Legal Services Limited and BPL Solicitors Limited.
We provided advice to Greenberg Traurig on its acquisition of Olswang's Berlin office.
We advised Cantor Fitzgerald Europe, in its capacity as nominated adviser and broker, for Gateley (Holdings) Plc in relation to its IPO on AIM.
We acted for the partners of Bentley Jennison on the £76m sale to Tenon Group plc.
We advised Cambridge Design Partnership on its successful transition into a fully employee-owned company.
We acted for Allford Hall Monaghan Morris Limited on its move to majority ownership by an employee ownership trust.
We advised Metamorph Group Ltd on its internal structuring arrangements and subsequent rights issue.
We advised the continuing members of a law firm on the departure of an LLP member, and assisting in the resolution of a partnership dispute.
Our team provided advice on the sales of Capitus Limited (a niche tax practice) and Hamer Associates (a surveying practice) to publically listed law firm Gateley (Holdings) Plc.
We advised Panmure Gordon, on the IPO of Keystone Law Group plc.
Latest Professional Services news and views
Sign up to our email digest
Click to subscribe or manage your email preferences
Subscribe