eDiscovery
We are software agnostic and leverage our understanding of legal technology and AI, along with our bespoke workflow architecture and our relationships with numerous technology providers, to suit each client's requirements on any given matter.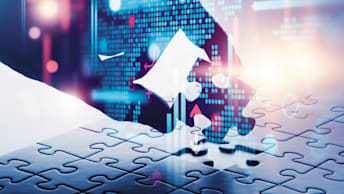 Our eDiscovery practice addresses:
ECA
Litigation & Disputes
Predictive Coding and the use of Technology Assisted Review (TAR)
Disclosure reviews / International discovery (in litigation and arbitration)
Intellectual Property
Fraud & Financial Crime Investigations
Internal Investigations
Regulatory Investigations
Information governance, privacy and cybersecurity
Corporate Governance
M&A Due Diligence
Risk Advisory
PD57AD High-Level eDisclosure Checklist
eDisclosure is a technical and complex process, however it must be adhered to in the strictest fashion to ensure clients' and legal representatives' obligations are effectively met. From 1 October 2022, subject to ministerial approval, Practice Direction 57AD of the Civil Procedure Rules will apply to existing and new proceedings in the Business and Property Courts. Our PD57AD eDisclosure checklist addresses the steps required in the eDisclosure process in accordance with both the Practice Direction and eDisclosure technology.
Request Download
To find out how we can help with your organisation's eDisclosure needs, please contact Fiona Campbell (Fiona.campbell@fieldfisher.com) or fill in the 'contact us' section below.