Why Choose Our Derivatives Lawyers?
Across our network of offices in Europe we advise clients on both sides of the market - from global investment banks, through smaller regional banks and broker/dealers to hedge funds and traditional asset managers - trading all asset classes: fixed income, equity, credit and commodities (precious and base metals, power, weather and emissions).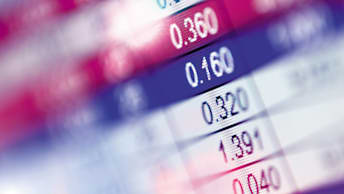 ---
Securities financing - in whatever form - is a key part of our practice and we are leading on developing and implementing pledge collateral arrangements. This builds on our deep experience of implementing non-regulated segregation of initial margin from 2008 onwards and, more recently, in implementing regulated initial margin for banks and asset managers alike.
---
We are helping to develop the ever-more complex universe of market infrastructure - the plumbing which supports our client's products and businesses – whether it is platforms or systems for trading, clearing, custody, settlements or tri-party.
---
We also undertake negotiations of industry master agreements and similar documentation on an outsourced basis. We do this working with our Condor alternative legal solutions platform and our legal process outsourcing business in Belfast, Donaldson Legal Consulting.
---
Over many years we have built a strong reputation and enduring relationships throughout the market. We are proud of our team, who stay with us and are super lawyers. Just ask one of our clients how they enjoy dealing with us.
---


Notable deals and highlights
Advising an emerging markets bank on USD 1.3bn cross currency swaps with an African central bank.
Advising an Italian banking group on implementation of phase 4regualtory initial margin.
Advising a US investment bank on EUR 1.5bn deal contingent FX forward transaction with respect to the EUR 19bn cable assets sale by Liberty Global to Vodafone.
Advising on the establishment of a prime brokerage business by a UK MTF operator.
Advising an investment bank of an omnibus pledge arrangement for agency securities financing transactions.
Derivatives news and views
IBORs Discontinuance
The deadline for LIBOR's discontinuance is fast approaching and there is little time for all counter-parties to prepare. The enormity of the LIBOR transition in some markets is formidable and it will be far more unnerving as the deadline draws ever closer. Our dedicated IBORs website offers in-depth analysis of the issues surrounding IBORs transition.
Visit ibors.fieldfisher.com
Sign up to our email digest
Click to subscribe or manage your email preferences
Subscribe