How can Fieldfisher help you achieve a diverse and inclusive workforce?
Governance review – who is responsible for IDC in your organisation?
Company vision and values – do they align with your IDC aims?
Strategy Planning – what does the business want to focus on?
Buy-in – how do you ensure the organisation understands and implements your vision and strategy?
Policy checks – ensuring appropriate, tailored, understandable and effective policies are in place
Workplace compliance – ensuring the organisation complies with its legal and regulatory obligations
Data – advising on capturing, updating and analysing data in a lawful way
Measuring progress – how is the organisation going to measure impact and how does it compare to its competitors?
Technology – embracing technology to assist with the implementation of the IDC strategy
Resources – what resources will the organisation need?
Project Management – who will be the appropriate manager?
External Partnerships – should the business engage with any external groups?
Eliminating toxic behaviour is the key to improving culture. This can be done in a number of ways including:
Education, training, workshops with managers, leaders and employees
Round tables to discuss particular issues
Storytelling
Celebrations
Regular culture reviews and resets
Speaking up: creating clear communication channels and processes for issue spotting
Interrupting bias through the employment lifecycle including:
Recruitment
Reward and benefit, including pay
Promotion
Performance/appraisals
In extreme cases, terminations
Relationship with Third Parties
Due diligence checks with third parties, including suppliers
Commercial agreements – ensuring they reflect the IDC strategy
The process of organisational change and improvement needs to be managed sensitively. Risk can be heightened for a period of time until the changes are fully embedded and become normal.
As part of our Crisis Management offering, we assist and support organisations to identify, mitigate and respond to risk arising from:
Informal complaints
Increased reporting on hotlines
Grievances and disciplinaries
Whistleblowing
Litigation
Enquiries or investigations by Regulators including the SFO, FCA, Pensions Regulator, HMRC, PRA, CMA and HSE
Equality and Human Rights Commission intervention
Police and law enforcement involvement
Why choose our IDC specialists?
For many years Fieldfisher has assisted organisations on their IDC journey. There is no one size fits all. All organisations have unique reasons for seeking to change their approach to IDC, requiring the creation of specific strategies that align with their business aspirations. We understand that and offer tailored consultancy and legal services.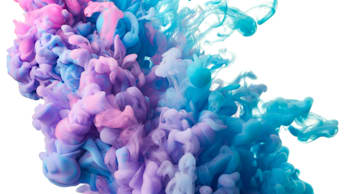 Why are we inclusion innovators?

We bring together the expertise of our own IDC team with that of our specialist employment, regulatory, corporate, tech and privacy lawyers, to give a comprehensive, holistic solution, to the IDC concerns organisations face – we provide legal advice, consultancy services but also act as critical friends.

Our approach to diversity
Our multi-disciplinary team can help organisations in realising their objectives, whether it be by assisting them with the implementation of policies that are legally compliant, supporting them to meet the growing reporting requirements imposed by regulatory bodies, or ensuring data collection initiatives for diversity comply with privacy laws, in the UK or abroad.
We offer organisations practical, knowledgeable guidance so they can define their IDC goals and implement plans to reach them, while abiding by the law.
We have extensive experience of dealing with organisations in regulated areas. Our clients come from a range of industries, and we offer UK and international organisations advice on their domestic and multi jurisdictional projects.


Culture

Employee loyalty, engagement and productivity are directly influenced by the organisation's culture.
Fieldfisher provides a number of techniques to improve culture. We are aware of the importance of having a strong, diverse leadership team, who can foster a better workplace culture and reduce the dangers of biased decision-making, whilst at the same time promoting business growth.
Ranjit Dhindsa has a remarkable ability to facilitate meaningful conversations and create an atmosphere of openness and inclusivity. She clearly has a genuine passion for the topic of diversity & inclusion and is able to skilfully guide discussions and ensure all participants have a chance to contribute their valuable insights. Through the roundtable event I attended at Fieldfisher, I was able to make some new contacts to add to my network - likeminded professionals who take responsibility and want to make a difference in their organisations.
IDC Services
Download the service placemat to understand more on Inclusiveness, Diversity and Culture in the workplace.
Download
Inclusive Britain
Download the action plan to understand more on Inclusiveness and Diversity in the workplace.
Download
Inclusiveness, Diversity and Culture Interviews
Inclusiveness, Diversity and Culture Podcasts
Inclusiveness, Diversity and Culture Summaries
Latest insights for Inclusiveness and Diversity