Why choose our EU Regulatory lawyers?
Having such a group directly benefits our clients, who receive flexible, timely and high-quality advice from experts who truly have their fingers on the EU pulse.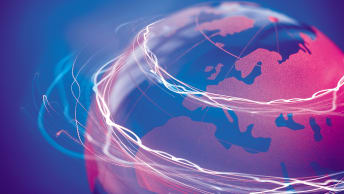 Current European regulation and future changes, affect every business sector that currently sell or sponsor products in the EU. Companies and brands that take a proactive approach to tracking and monitoring regulatory developments are able to pre-empt changes that may have an effect on their business.
---
Across Europe, we advise and represent clients on a broad spectrum of matters arising out of EU product legislation including; chemicals (REACH), pesticides, biocides, cosmetics, medical devices, general product safety and eco-design requirements and, more broadly, EU market access legislation.
EU Regulatory Key Contacts
The Group also addresses related data protection, competition and other business law issues that arise when, for example, drafting and negotiating commercial agreements or setting up and running REACH consortia and Task Forces.
The practice adopts a unique 'product defence' approach to help our clients not only navigate through the complexities of EU legislation and decision-making, but also defend their products against unjustified regulatory restrictions.
The Group has strong litigation experience and is known for challenging EU decisions before the European Courts, as well as ECHA decisions before the Board of Appeal of ECHA. In addition, the EU team is actively involved in advocacy and lobbying efforts on behalf of clients with EU and national authorities.
Latest EU Regulatory news and views
Sign up to our email digest
Click to subscribe or manage your email preferences
Subscribe