Our well-known specialisation in appeals with the Spanish Supreme Court, the Spanish Constitutional Court, and the Court of Human Rights enables us to design effective strategies from the start.

Our Banking Litigation department specialises in claims brought by companies, large estates, and professional and institutional investors against financial institutions. We have led some of the legal proceedings that have given rise to case law in this matter. Our extensive experience in cases involving large amounts of money, as well as our in-depth knowledge of the financial design of bank products, has enabled us to achieve many favourable rulings, even in particularly complex cases.
We currently have an exclusive agreement with Therium Capital, litigation funders, to finance litigation related to renewable energy company swaps.
Why choose our Litigation lawyers?
Our team is on hand to solve any client issue. In contractual disputes, we have expertise in general contracting conditions and counselling on all types of contractual relations. In real estate property we advise on leases and homeowner associations, agency contracts, distribution and franchises.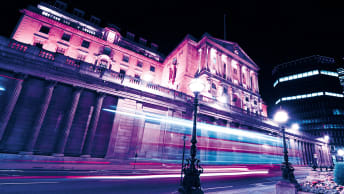 In liability, we advise on contractual and extra-contractual liability, product liability, claims by consumers and extra-contractual civil liability.
---
Our team also has expertise in company conflicts, including conflicts between partners and shareholders, design and execution of parasocial agreements, challenging company agreements and decisions of the board of directors, and cctions of directors' liability.
---
In the arbitration space, we have unrivalled experience in all types of proceedings before the national and international arbitration courts and ad hoc arbitration.