We know the reputation of each client is paramount and understand the varied commercial pressures they face, whether a business is an SME or a global organisation. Acting for a range of clients including insurers, service providers, commercial landlords, specialist outsourced recovery companies, banks, insolvency practitioners and financial services providers; our experienced team offer quick, compelling solutions and exceptional customer service.
Click
here
for more details about our services and charges for acting on debt recovery matters for small businesses.
Why choose our Debt Recovery specialists?
As trusted advisers our experts can recommend the most appropriate procedure to undertake in a given scenario – whether that's sending letters, issuing a claim in court or starting insolvency proceedings.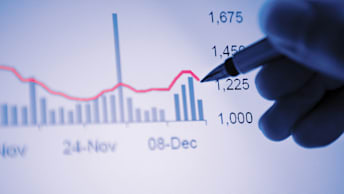 No stone is left unturned. We offer a variety of solutions to meet our clients' differing needs and deliver a bespoke service and counsel that is pragmatic and effective. We also advise on the most successful ways of recovering monies once a judgment has been obtained.
---
Our approach is flexible and various funding arrangements are available to ensure our clients obtain maximum recoverability on their matters.
Latest Debt Recovery news and views
Sign up to our email digest
Click to subscribe or manage your email preferences
Subscribe