Every year, road traffic accidents cost thousands of lives, cause 40,000 serious injuries, use three million NHS bed days and result in huge trauma, illness, and psychological problems.
Fieldfisher boasts one of the UK's leading road traffic accident injury teams. We fight for victims of road traffic accidents to help the seriously injured to recover and live life with dignity.
Head of personal injury Jill Greenfield leads the team, rated Band 1 in Legal 500 for personal injury expertise. Jill is recognised by Chambers as a 'Star Individual' and is featured in The Lawyer Hot 100 2019.
We understand the terrible consequences of a serious road traffic accident and the impact on the injured, their family and friends. We intervene early to achieve the maximum compensation possible to fund rehabilitation and help people rebuild their lives.
Changing solicitor during a claim
If you are unhappy with the service that your current Legal Representative is providing, we are highly experienced in taking over claims from other law firms. Listen to Keith's podcast here or on Spotify.
What we do
Once we take on your case, we seek immediate financial help (interim payments) for you from the insurer of the vehicle at fault. We have good relationships with most defendant insurers, allowing us to progress claims quickly. We never simply send letters and await a response, but get onto the phone and push your case forward, ensuring the insurers understand the severity of the situation.
If funds are not readily available, we will issue proceedings and make a formal court application. We appreciate the immediate needs for you and your family and ensure your case moves forward quickly. We are known for our care and determination to fight for our clients.
We push for the best possible rehabilitation and oversee any package implemented for you.
We arrange appointments with the UK's top medical experts, ensuring your injury is correctly evaluated to fully assess any long-term impact.
Specialist RTA solicitors
Our successful road traffic accident claims include accidents involving:
Motor Insurance Bureau (MIB) Claims
Fatal Claims and Inquests
Claims made by passengers
Injuries involving pedestrians
Injuries caused by defective vehicles
What you can claim for
The true cost to you and your family of serious injury cannot be underestimated. We look to access the following compensation:
Damages for the injury itself to reflect pain and suffering
Loss of income
Funds to pay for new and adapted housing
Cost of therapists and carers
Specialist equipment and IT
Specially adapted transport
Once settlement is agreed, we ensure the best long-term financial structure is implemented for you.
Recommended by charities
Special interest groups, charities and other organisations regularly recommend us to victims of road traffic accidents, including Headway, The Spinal Injuries Association, Roadpeace and The Motorcycle Action Group.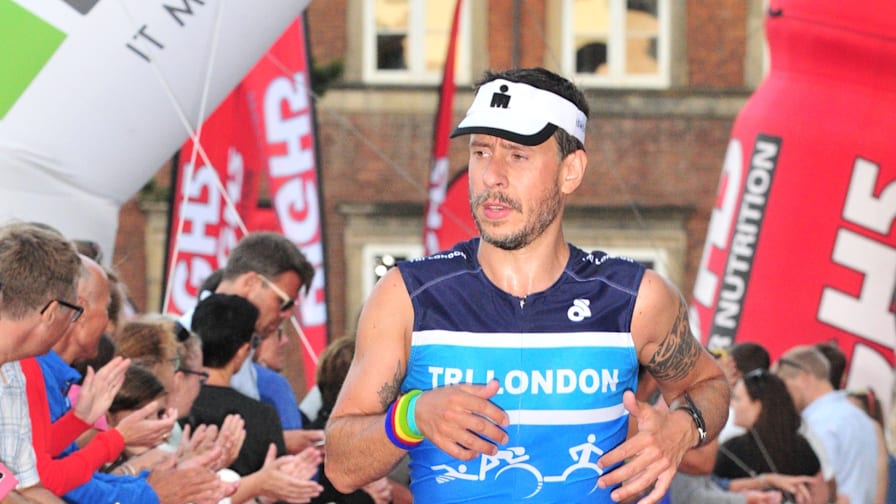 Recent cases
Browse our recent road traffic accident cases.
The top PI team in the country ... Their knowledge and experience is peerless.
Latest news and insights
Read the latest news and insights from our personal injury team.
Frequently asked road traffic accident claims questions?
The most common type of road traffic accidents are:
Car accidents
Accidents involving pedestrians
Accidents involving cyclists
Accidents involving motorcyclists
Accidents caused by poorly maintained roads or hazards on the road surface
Within those categories each case will have a unique set of circumstances however more common situations might include; rear end shunts, head on collisions, accidents caused by emerging from or entering a junction and failing to look properly before changing lanes.
First and foremost your focus should be on your health, safety and wellbeing. You need to prioritise seeking any medical attention and treatment you require. Once your personal safety is secured, there are a number of helpful steps you can take if you are considering making a claim which include:
Obtaining the third parties' personal and insurance details including their name, address and registration number;
Taking photographs of the accident scene and damage to the car (if it is safe to do so)
Noting down the details of any witnesses to the accident;
Avoiding speaking about who caused the accident or who was at fault;
Report the accident to the police and to your insurance company as soon as possible.
If you are considering making a claim you should speak to a specialist serious injury solicitor as soon as possible. They will be able to provide specialist advice and if instructed, can liaise between the various parties on your behalf that will contact you in the aftermath of an accident.
If you have been injured in a road traffic accident you may be entitled to make a claim for compensation. Whether or not your claim is likely to be successful will depend on a number of factors and the specific circumstances of the accident. Following an initial consultation our specialist serious injury solicitors will be able to advise whether or not your claim has good prospects of success.
A driver owes a passenger a duty of care to drive safely and minimise the risk to others. Driving under the influence would be a breach of this duty and entitle you to seek compensation for the driver if you were injured in an accident as a result. This may be the case even if you knew the driver to be under the influence of alcohol or drugs, however the total amount of compensation you receive may be reduced, depending on the facts.
If you are involved in an accident where the driver has fled the scene or is uninsured your claim would be pursued against the Motor Insurers' Bureau (MIB), a governmental department set up in 1946 to address exactly these situations.
Road accidents are often complicated events and even if you think you might be at fault, it may be that one of the other parties is also partially responsible. There may be still be a viable claim and we will be able to provide professional, objective advice from the outset as to your chances of receiving compensation.
It can often be the case that someone who is entitled to make a claim is unable to do so. That is where there are legal mechanism in place to allow a "Litigation Friend" to act on someone else's behalf. This is most often the case where the injured party is a child or lacks mental capacity, whether this was caused by the injury or not.
Not wearing a seat belt would not prevent you from making a claim however it may result in your compensation being reduced by a percentage of the final award. How much this reduction would be will depend on the circumstances of the case however a typical figure is 25%. If your injuries would have been no different, even if you were wearing a seat belt, then it is unlikely any reduction would be applied.
As well as claiming for an award to reflect the impact of the injury itself, you can also claim for any financial loss you have incurred as a result of the accident. Typically this will comprise loss of earnings, care & assistance provided by family/friends, travel expenses, and medical expenses.
Suffering personal injury can be a life altering experience and can cause significant financial loss due to time off or inability to work, or costly medical expenses. If you have suffered injury through no fault of your own a personal injury claim can provide you with comprehensive rehabilitation and financial redress to put you in the position, as far as possible, that you would have been had the accident not occurred. Compensation will never truly address the loss suffered through injury, however it can take away the financial burden whilst you focus on your recovery.
The first step is to get in touch with our specialist serious injury solicitors. Following an initial consultation, if we have agreed to take on your claim we will immediately get to work gathering the necessary information and evidence to determine who is responsible, establishing fault and securing interim payments to relieve any financial stress caused by the accident.
In order to determine the nature, extent and long term prognosis of your injuries it is necessary to obtain expert medical evidence. Depending on the severity of your injuries, you may only see one medical expert, or it may be necessary to see several. We will be able to advice at an early stage what medical evidence is likely to be required in your case and all examinations would be arranged at your convenience.
The duration of a claim varies extensively depending on the type of accident and the severity of the injuries sustained. There are two primary issues in any road traffic accident claims which are:
i. Liability (i.e. who is at fault)
ii. Quantum (how much your claim is worth)
Liability may be admitted at an early stage if the circumstances are clear however if liability is denied, then there will be a detailed investigation and arguments raised as to who is responsible. This may involve obtaining witness statements, reviewing police documentation and obtaining accident reconstruction evidence.
Similarly, the more complex the quantum investigation, the longer it is likely take to resolve your claim. However, in circumstances where the legal investigation is likely to take some time before settlement is possible, we would always seek to secure interim payments to cover losses such as lost earnings and daily expenses during the life of the claim.
If you are considering making a claim you should do so as soon as possible. Personal injury claims are subject to strict time limits and proceedings must be issued within 3 years of the accident, otherwise you will be prevented from making a claim. This rule is subject to some very limited exceptions but these are rarely met in road traffic accidents. Starting a claim at the earliest opportunity increases the chances of obtaining third party witnesses and means you may secure access to rehabilitative input at an earlier stage, resulting in the best possible recovery.
Personal injury claims are subject to strict time limits and proceedings must be issued within 3 years of the accident, otherwise you will be prevented from making a claim. This rule is subject to some very limited exceptions but these are rarely met in road traffic accidents.
The majority of our claims are undertaken under a Conditional Fee Agreement, better known as "No Win No Fee". Fieldfisher will be responsible for all of the upfront costs and you will only pay certain fees if you are successful in your case.
In order to bring a successful road traffic claim you will need to establish 3 essential elements:
i. Duty of Care
ii. Breach of that duty
iii. Causation
All drivers and pedestrians have a duty of care towards other road users. As a Claimant you would then need to prove that the Defendant negligently breached that duty, i.e. that their acts or omissions fell below the standard of a reasonably prudent person. Finally, you must prove that the Defendant's negligence directly caused the injuries suffered.
The extent of the evidence required will depend on whether or not the responsible fault admits fault, and also the extent and severity of your injuries. Typically evidence will fall under the following headings:
Liability: This is evidence to support your case and prove your opponent is at fault. This may range from the police collision report, photographs of the accident scene, witness statements and accident reconstruction reports.
Medical: Expert opinion is essential to diagnose the nature and extent of your injuries, as well as the duration of symptoms and future prognosis.
Financial Loss: Evidence supporting the extent of your financial losses such as receipts, invoices and payslips.
How much your claim is worth will depend on the extent of your injuries, your long-term prognosis, the impact your injuries have had on your day-to-day life and the financial loss you have or will suffer in the future. No two claims are the same and we ensure the maximum level of compensation is claimed in every case.
All claims are different and it is impossible to give a definitive timescale for when you would receive your compensation. How long a claim will take depends on whether liability (fault) for the accident is admitted or denied.
Whilst your claim is brought against the person, business or organisation responsible for causing your injury, it is usually the case that they will have an insurance policy in place and it is the insurance company that ultimately pays your compensation.
Following an initial consultation we would focus on information gathering in order to establish exactly what has occurred and who is at fault. This will typically involve liaising with the police and potentially undertaking a site visit or vehicle inspection. At the same time we will identify what rehabilitative needs you have and ensure you have access to the support you need. Once was have established the responsible party we will press for an admission of liability and interim funds to support you. Finally, we work to establish how much compensation you are entitled to by obtaining detailed medical evidence and documents in support of your financial loss. Once we are able to accurately value your claim, we seek to negotiate settlement with your opponent, taking the case to Court to secure a judgement if this is not possible.
The vast majority of cases are settled before they reach a court. If we are unable to negotiate an acceptable settlement for your claim, or if your opponent denies liability, it may be necessary to commence Court Proceedings. Even once proceedings have started it is still possible to continue negotiations right up until the trial date. Ultimately however, if settlement cannot be agreed then you will need to be prepared to attend Court to provide evidence.
Insurance companies will usually have a panel of firms they recommend their client's use when pursuing a road traffic claim. It is important to be aware that you do not have to use the solicitor appointed by the insurer. You should always do your own research to ensure the firm you instruct has the necessary expertise and is right for you.
Clients have freedom of choice when it comes to their legal representatives and you may be able to change solicitors during the life of your claim if you feel you are not getting the level of service and support you need. We would need to have a discussion about your claim and current situation however we frequently assume conduct of cases from other firms and bring them to a successful conclusion.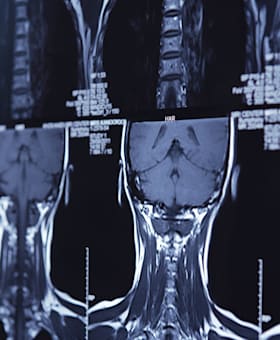 Personal Injury Review
DOWNLOAD OUR LATEST PERSONAL INJURY REVIEW, FEATURING OUR CASE HIGHLIGHTS OVER THE PAST YEAR.
Download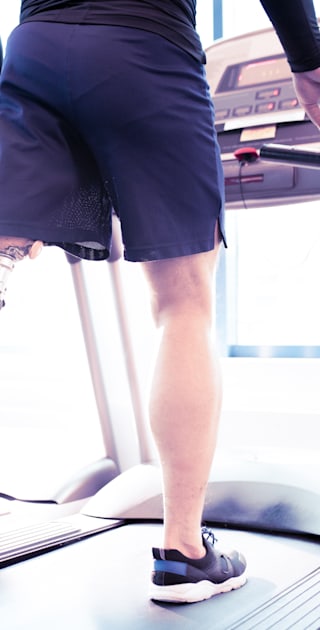 Awards and recognition
We are recognised in all the leading legal directories and regularly win industry awards for our work with clients.
Contact us
For a free, no obligation call with one of our personal injury solicitors, please dial 0800 358 3848 or complete our online enquiry form.