In the UK, taxation of individuals and trustees has become increasingly complex and controversial. High-net-worth individuals domiciled or resident in the UK, or thinking of taking up residency or owning property in the UK, should take advice on how best to structure their personal and financial arrangements during their lifetime and plan for the succession of their estate on death, to preserve wealth and control its destination.
Why choose our Private Client lawyers?
We have long-standing relationships with many of our clients, which is extremely important in such sensitive matters. We carefully handle Court of Protection and Deputyship work, including the creation of trusts for vulnerable individuals and act for individuals and families as well as trustees. Our services range from wealth structuring for the very rich through to planning and advice for clients of more moderate means.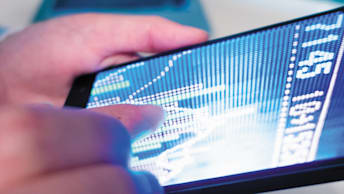 ---
Clients benefit from our joined up approach, meaning they can receive one efficient service without having to engage a variety of providers. We work closely with our wider tax team to provide specialist advice on all areas of taxation. We are supported by high level corporate, real estate and dispute resolution expertise providing an integrated service to our UK and non-UK domiciled clients.
---
We also work alongside our charities team to provide advice and services to charities and other not-for-profit organisations. Our experts are here to help.

Notable deals and highlights
Our team supported a wealthy Indian businessman on £70m Indian trust interests, estate planning and citizenship arrangements taking account of his domicile status and cross border issues and co-ordinating advice with his Indian advisers.
We advised a private Family Office and its underlying trust and corporate interests for over 30 years. This included provision of advice in 2012 on succession planning, a possible change of residence for the main trustee company and dealing with enquiries from Singapore, Australian and UK tax authorities regarding a financing arrangement.
Fieldfisher's Private Client team were named in the 2020 ePrivateClient Top Law Firms rankings

Latest Private Client News and Views
Sign up to our email digest
Click to subscribe or manage your email preferences
Subscribe