Why choose our Communications lawyers?
We are focused on adding value to our clients' strategic business, whether that's rolling out or re-engineering network infrastructure, launching digital media or mobile money services, or moving into big data and the cloud.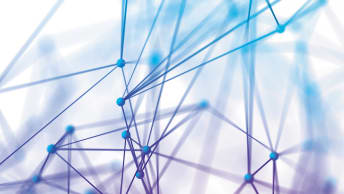 Working on transactions which define the future of our clients' business means that we know what works (and what does not). What makes us unique is this ability to see the big picture, blending commercial, regulatory and privacy advice seamlessly to support our clients' needs.
---
Supporting the sector in its business-critical activities for decades, our work has helped build networks, overcome regulatory hurdles, support market consolidation, develop enterprise outsourcing models and, where necessary, extricate parties from bad deals.
---
In a rapidly changing climate, we can flex to reflect the evolving demands of projects and ensure they are delivered successfully, no matter how ground-breaking or complex.
Change can be concerning, but that is where we step in, to help navigate the rapidly changing regulatory landscape with unrivalled advice backed by decades of being at the forefront of the sector.


Notable deals and highlights
We advised a leading mobile network operator on its mobile payments and data analytics joint venture including mobile payments, competition, commercial contracting and data protection.

Our team advised a major mobile operator in its strategic global collaboration with VISA for the roll-out of mobile payments based on stored valued accounts.

We advised Level 3 Communications on its strategic acquisition of the entire issued share capital of a specialist in fibre optic networks providing ultra-high bandwidth, low latency connectivity for multi-sited customers.

Our team advised Stagecoach in creating a new alliance with EE to launch a mobile ticketing service for its bus and rail operations. This was the first UK Government standard commercial deployment of contactless transport ticketing.

We are advising a major fixed line operator on its participation in an international subsea cable project.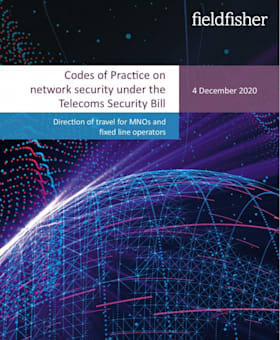 Codes of Practice on network security under the Telecoms Security Bill
In this article, we consider some of the key risks identified by the National Cyber Security Centre in January this year (in particular virtualisation of networks and the threats posed by signalling systems), what steps OFCOM may take in respect of related codes of practice for network security and whether the TSB can minimise network security issues without curbing innovative network solutions.
Download
Latest Communications news and views
Sign up to our email digest
Click to subscribe or manage your email preferences
Subscribe