Digital Transformation
Digital transformation is a mission-critical undertaking for all organisations. In today's world it's imperative for businesses to have the best digital solutions to ensure optimal efficiency, business agility, competitiveness and a first-class customer experience.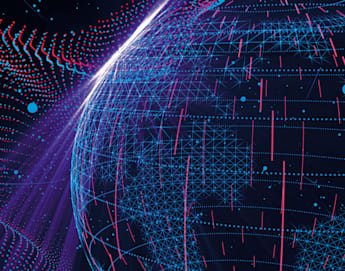 Our team helps clients successfully realise their transformation needs. We have extensive experience of helping businesses identify and understand project risk across complex programmes, and in helping them manage and implement practical solutions across a range of technologies and sectors.
We help clients understand operational, customer and regulatory implications as well as pure technology and privacy issues.
Our extensive expertise allows us to take an holistic, business focussed approach to SaaS offerings and digital transformation programmes to ensure the best possible outcomes for clients.
Artificial Intelligence

Communications, Satellite and Digital Infrastructure

Digital Transformation

Advanced Media and Technology

Artificial Intelligence

Communications

Advanced Media and Technology

Data and Privacy

Digital and Social Media

Communications

Cyber and Security

Technology and Data

Partner, Technology, Media and Telecommunications

Paul Graham

Communications

Data Privacy

Energy

Communications, Satellite and Digital Infrastructure

Cyber and Security

Digital Transformation

Data and Privacy

Outsourcing and Projects

Tech Transactions

Financial Services

Outsourcing and Projects

Tech Transactions

Communications

Financial Services

Outsourcing and Projects

Communications

Data and Privacy

Manufacturing and Supply Chain

Financial Services

Technology and Data

Communications

Communications, Satellite and Digital Infrastructure

Tech Transactions

Data and Privacy

Digital and Social Media

Technology and Data

Intellectual Property

Retail and Consumer

Technology, Media and Telecommunications