Why choose our Satellite and Space Projects lawyers?
Thanks to our deep understanding of the sector, clients benefit from receiving best-in-class support from lawyers they can trust. This extends to truly ground-breaking projects – Fieldfisher played a key advisory role in bringing the world's first mobile broadband network to the Arctic.
As a firm, we stand out due to our wide geographical reach and localised knowledge. Working with clients round the globe, our team delivers a seamless international service, co-ordinating the advice required across all relevant jurisdictions and reflecting the cultural dimensions of each situation.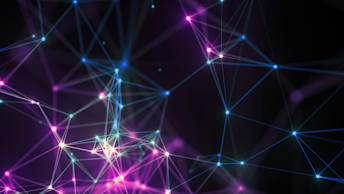 Whether our client is a new entrant, growing player, established operator, manufacturer, space agency, regulator, entrepreneur, financier, investor or satellite user, we have a proven track record of navigating the transactional and practical issues to a successful conclusion.
Our unique range of experiences allows clients to benefit from our hands-on, proactive approach in transactions critical to the future growth of their business. Through our experts who have worked in satellite and space businesses, we have become the go-to advisers for transactions in space across the range of applications, from communications, broadcast and sensing, through AI and positioning, navigation and timing to solar power, IoT, direct to device and convergent solutions, as well as spaceports, launch services and lunar operations.
Our team's expertise includes satellite construction, launch services, satellite capacity agreements, financing, joint ventures and orbital slot licensing and regulation. In addition, we advise on regulatory, licensing and market access issues, export controls, spaceport licensing, satellite broadcasting technology, mergers and acquisitions, joint ventures and disputes.
Notable deals and highlights
Advising leading international satellite operators on construction, launch, insurance and capacity agreements; multi-jurisdictional regulatory licences and landing rights; market access and regulatory issues relating to strategic joint ventures.
Advised a sovereign space agency on the procurement of its first satellite, including the satellite procurement agreement, launch services agreement, orbital slot licensing and financing agreements.
Advised a major launch services provider on its launch services agreements and regulatory issues.
Advising on the development and delivery of space based solar power.
Acted for the financing banks on the procurement and financing of the first satellite for an emerging markets government, including the satellite construction/launch agreement and orbital slot usage.
Advised a regional satellite operator on the acquisition of an established satellite communication services business.
Advised the insurers on claims relating to the in orbit failure of a communications satellite.
Recent awards and accolades include:
Recommended for Space and Satellite law 2021 and 2022, Who's Who Legal global review
Sole winner: Client Choice – Space and Satellites UK, Lexology 2021
Global Award as Space Transactions Lawyer of the Year 2019, Corporate LiveWire
"A first rate satellite practice." - Who's Who Legal global review 2022
"The best in the business." - Space CEO