Why choose our Satellite and Space Projects lawyers?
Luckily for our clients, we have the largest team of lawyers in the UK focusing on digital infrastructure.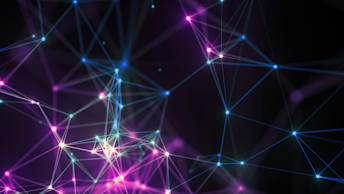 Fully immersed in their sector, our lawyers have unparalleled understanding of established and emerging technologies and architecture in the digital infrastructure space. We frequently work with colleagues across the international Fieldfisher network giving us unparalleled expertise in projects to fund, develop and build the digital infrastructure of tomorrow. We have unparalleled expertise in projects as diverse as subsea cables to satellite, fibre-optic and mobile network builds across several generations up to 5G, networks roll-outs, data centres, network outsourcing and telecommunications wholesale and retail agreements.

Additionally, we have second-to-none regulatory, finance, tax and real estate experience to help navigate the broader digital infrastructure issues that our clients face.
Notable deals and highlights
We advised leading international satellite operators on construction, launch, insurance and carriage agreements; multi-jurisdictional regulatory licences and landing rights; market access and regulatory issues relating to strategic joint ventures.
We acted for a national government on the procurement of its first satellite, including the satellite manufacturing agreement, launch services agreement, orbital slot licensing and financing agreements.
We advised a hosted payload customer on the financing of the host satellite.
We acted for the financing banks on the procurement and financing of the first satellite for an emerging markets government, including the satellite construction/launch agreement and orbital slot usage.
We acted for a major satellite service provider on commercial agreements, export control issues and regulatory matters in Europe, the Middle East, Africa and China.
We advised the reinsurers on claims relating to the launch of a Russian satellite.