Why choose our lawyers to help you manage a whistleblowing complaint?
Whistleblowing complaints come from a wide variety of people and through a wide variety of channels. Often, they will arise together with other complaints, for example complaints about how somebody has been treated, and it can be difficult to determine how to tackle a complaint in an appropriate and proportionate way.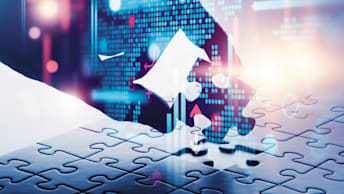 It is important that whistleblowing complaints are handled correctly from the outset to manage risk quickly and effectively where real concerns have been identified, and to avoid unnecessarily drawn out processes where concerns are based on misunderstandings, or are easy to resolve. Our investigations specialists work across practice areas to help you to decide on the best course of action. Drawing from a range of expertise across our practice areas, we advise on who is best placed to investigate, and, rather than seeing a compliance investigation in isolation, we can support you on the full range of issues that accompany a whistleblowing complaint. For example, where concerns are brought forward by employees, we advise holistically in order to help you to manage any people issues alongside any compliance concerns. Where regulatory involvement is necessary, our regulatory colleagues will help to ensure that your relationship with your regulator is protected.
Where we recommend that an investigation be carried out by a third party or internally, we will accompany you every step of the way to help you manage the investigation. Where you ask us to investigate, we can conduct compliance investigations under legal privilege, so that you can evaluate your risk and options in the safe knowledge that our findings and advice will remain confidential, even if proceedings are commenced.
Once an investigation is completed, we will work with you to put in place and implement a clear and comprehensive plan to manage any necessary follow-up action to prevent issues recurring.

Recent experience
Conducting an investigation on behalf of a university into whistleblowing allegations in relation to cyber security
Conducting a cross-border investigation involving whistleblowing allegations on behalf of an International Organisation
Supporting an AIM-listed client in the mining sector with an external investigation into whistleblowing concerns raised by a senior executive

Conducting an investigation on behalf of a university in relation to whistleblowing allegations relating to the recruitment of international students
Latest insights on whistleblowing