On the other hand, why should anyone be prevented from giving their opinion or telling the truth, even the unpalatable truth? The problem is - applying the laws of defamation and ensuring one stays on the right side of that line, is difficult. Thanks to our deep understanding of defamation law, we can offer commercial, strategic advice to ensure our clients take the best possible decision, taking their interests into account.
Why choose our Defamation and Privacy lawyers?
Our clients receive best-in-class advice from our dedicated lawyers, who have actively shaped defamation discourse. Our specialists have appeared on TV, radio and in the press giving their expert views - and our cases have changed the law.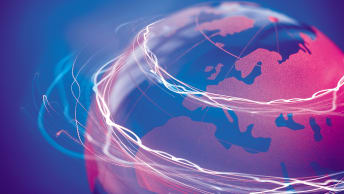 The internet has provided a unique platform for defamation. An individual can instantly access an audience of millions, encouraged to be as controversial as possible by a cloak of anonymity. Businesses that host such comments need to know the rules to avoid getting caught up in someone else's argument and incurring liability as a result. And individuals and businesses attacked by trolls need to know how to protect themselves.
---
We help to ensure that our clients get it right.
Notable deals and highlights
Our client was hours from being named in an article in a national newspaper that alleged she was about to be charged with manslaughter. It was untrue, so we got an injunction to stop it.
One of our clients is a member of the royal family of a European Country. We acted for them dealing with inaccurate stories on a French TV channel.
One of our clients was to be the subject of a very negative article in the national press. After discussions with us, the newspaper instead printed a positive article, generating free publicity for our client.
As a Premier League footballer, our client is a popular target for the press. We have successfully acted for him in various proceedings against newspapers and websites.
We acted for the claimant in the first substantive English Court decision on the issue of 'serious harm' following the introduction of the Defamation Act 2013.
Latest Defamation and Privacy news and views
Sign up to our email digest
Click to subscribe or manage your email preferences
Subscribe