The tragic events that have taken place in the US have sent ripples across the globe, sparking important conversations about racism in society and the injustice experienced within minority groups. We deplore racism of any type, against any group, and it has no place at Fieldfisher.
As a firm we are taking the time to listen and learn from our colleagues. We already have in place a number of successful, ongoing projects. These include reverse mentoring for the leaders in our business, led by the network, and our graduate recruitment Career Focus Partnership with Queen Mary University of London Law School, now entering its fourth year. Internally, we are ensuring that colleagues have a safe space to speak about their experiences and to call out anything that does not sit well with our values and I&D focus.
The network is our internal employee group, which aims to create meaningful change through Career Development, Discussion and Outreach. We are also creating a hub of educational resources which will be available to all staff.
Finally, we are working with the network and other stakeholders to consider other actions that we can take to further our I&D agenda.
Our Focus
I&D DNA focuses on our inclusive and innovative programme of internal, client and community activities. These are generally visible, high-profile activities in which all our people can get involved.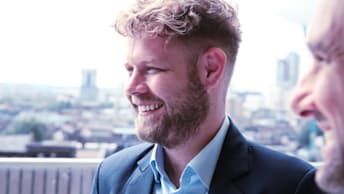 The main strands of I&D DNA include:
◦ Inclusive Recruitment. This includes our Diversity Access Scheme with the University of Law and our Career Focus Partnership with Queen Mary's University London
◦ Social Mobility and STEM-focused Outreach
◦ Clients & Networks
◦ Mental Resilience Programme.
---
Balanced Talent Pipeline focuses on our internal people systems and processes, ensuring a level playing field with respect to development and progression for everyone within the firm
In addition to the activities above, a main component of our I&D strategy is an inclusive action plan focused on all our internal processes, ensuring that all our people can thrive at the firm regardless of their background. This complements our outreach to schools and universities where we aim to help students and others in our communities to access opportunities inclusively.
For more information, contact Jay Wetterau, Head of Inclusiveness and Diversity.