Why choose our Investigations lawyers?
Our investigations specialists help to ensure that businesses and executives are prepared for interventions and investigations from external parties; are supported through any investigation process from start to finish; and are able to protect themselves and their businesses from any potential negative impacts of being subject to an investigation.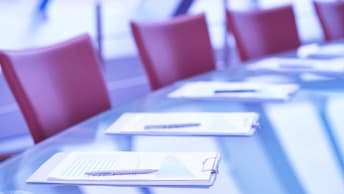 Where you are facing a business crisis and you need to understand your exposure, and what to do next, our investigations specialists from across diverse practice and sector groups will come together to devise a tailored investigation strategy to fit your needs.
Understanding the legislation, regulations and factors that may affect your organisation and the regulators and enforcement bodies that administer them, are key to navigating investigations successfully.

We help you to identify and manage risks by comprehensively mapping the relevant legal, regulatory and compliance landscapes. We can help ensure that you have a crisis management plan ready, should the risk of an external investigation become a reality, or should an issue emerge that requires internal or independent investigation.
In the event of an investigation, our teams can work with you to assess the legal risk and carry out investigations under privilege as well as liaise with enforcement and regulatory bodies, to ensure the best possible outcome for your business, your executives and your employees.
Where appropriate, we will carry out the investigation on your behalf, and will accompany you through the implementation of any follow-up steps, including to remedy any defects in your processes, manage your risk, or complete any necessary follow-up with employees who may be caught up in the crisis.

We have expert resources covering all areas including anti-trust, criminal, fraud and financial crime, data breaches and cyber security, governance, health and safety, whistle blowing, discrimination, tax, inquests and inquiries. Our experts work together seamlessly to provide you with a unified solution and the best possible support through a difficult time. In addition, we will share with you our deep industry and sector expertise so that you can benefit from our experience.

Our objective is to minimize any disruption to your business; to ensure that your relationships with regulators and enforcement bodies remain productive; to help you to understand and manage your risk in a crisis; and that your employees, executives and organisation are protected before, during and after any investigation.
We liaise with enforcement and regulatory bodies and ensure the best possible outcome for you including, where appropriate, challenging any adverse regulatory decisions. We advise you in relation to the most sensitive and business critical decisions.
Your first step when facing an investigation
For an initial confidential discussion, please click through to enter your contact details.
Contact us
Latest investigations news and views