Why choose our Insurance and Re-insurance Disputes lawyers?
We help our insured, insurer, reinsurer and intermediary clients resolve disputes that arise in this difficult climate. We provide clear and practical advice that clears the muddy regulatory waters that apply.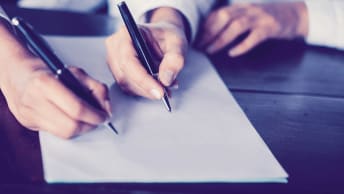 As trusted advisers, our approach is to agree and implement strategies that produce results and we have a long track record of achieving successful outcomes on this basis.
---
Our specialists draw on years of expertise and insight to give clients advice that is both comprehensive and pragmatic.
Notable deals and highlights
We represented a client bank in a multi-party LCIA arbitration to help it recoup its credit crunch losses either from credit insurers or from the counterparty.
We advised an underwriting agent about his responsibilities toward the risk carrier when a dispute arose out of a property loss.
We represented an insurer in a dispute against French brokers related to the payment of commissions and indemnities.
We helped a life insurance client to dispose, through mediation of a claim for mis-selling a financial product after the customer rejected the decision of the ombudsman.
We assisted an insured in successfully recovering losses from its reinsurers in respect of a North Sea oil field sub-sea pipeline buckling claim.
We advised art financiers on their insurance protection in respect of a loan agreement.
We advised wind farm owners and developers in respect of its insurance claim flowing from delay to the EPC construction under a DSU cover.
We advised a Big-Four accountancy firm on its Asia-wide insurance programme taking into account GDPR issues as processor.