Why choose our Insurance and Re-insurance Disputes lawyers?
Our insurance and reinsurance disputes team contains sector specialists and technical experts. We work closely with our non-contentious insurance lawyers as well as our colleagues in corporate, finance, tax, regulatory and data protection to deliver a complete service to our clients.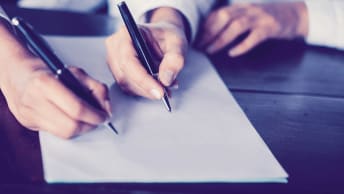 We assist insured, insurer, reinsurer and intermediary clients (including brokers, third party administrators and financial institutions) with managing and resolving disputes that arise in what is an increasingly complicated insurance market.
We advise on a range of risk management/avoidance issues, corporate governance, liability exposure, intellectual property and regulatory issues as well as contentious matters, crisis management, pre-litigation planning and litigation.
---
Our approach is to agree and implement strategies that resolve disputes efficiently and preserve our clients' commercial objectives. We handle purely domestic matters as well as complex multi-party and cross-border litigation involving multiple claims in different jurisdictions.

Notable deals and highlights
We represented a bank in a multi-party LCIA arbitration to help it recoup credit crunch losses, either from credit insurers or from the counterparty.
We advised an underwriting agent om their responsibilities toward the risk carrier when a dispute arose out of a property loss.
We represented an insurer in a dispute against French brokers related to the payment of commissions and indemnities.
We helped a life insurance client dispose, through mediation, of a claim for mis-selling a financial product after the customer rejected the decision of the ombudsman.
We assisted an insured in successfully recovering losses from its reinsurers in respect of a North Sea oil field sub-sea pipeline buckling claim.
We advised art financiers on insurance protection in respect of a loan agreement.
We advised wind farm owners and developers in respect of an insurance claim flowing from delay to the EPC construction under a DSU cover.
We advised a Big Four accountancy firm on its Asia-wide insurance programme taking into account GDPR issues as processor.