Why choose our Renewables and Sustainability lawyers?
Renewable generation accounts for a rapidly growing share of the global energy mix. In Northwest Europe alone, the level of installed renewable capacity is anticipated to increase substantially to meet international carbon reduction obligations, with this region already having highest offshore wind capacity globally.
In this evolving space, clients need advice from lawyers who are ahead of the game. Our market-leading team of regulatory specialists, corporate lawyers and former in-house counsel uses its practical know-how to ensure clients are fully informed.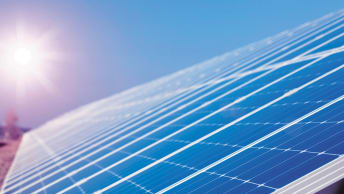 Our expert Renewables and Sustainability team acts for clients across the low-carbon sector, including project developers, suppliers and institutional investors.
We understand the issues that arise in developing large and small-scale wind, solar, energy from waste (EfW), storage and biomass projects, and we work collaboratively with our clients to deliver successful projects on time and on budget.

Our appreciation of the complex financial, regulatory and commercial drivers of renewable projects means we deliver cost-effective and pragmatic legal advice, tailored to client and project needs in jurisdictions across Europe, Africa, the CIS and, increasingly, the rest pf the world.
Think Gig: The rise of corporate PPAs
We have used this expertise to design and deliver our latest thought leadership paper. This report, which analyses the findings of our market survey, uniquely harnesses our insight with feedback from users, investors and suppliers across Europe.