At Fieldfisher, people are vital to our success. Our clients choose us for our expertise, our understanding, and our insight. Without the support and fresh perspectives of our Trainees and Apprentices, this would not be possible.
It's our entrepreneurial, tech-savvy thinking that makes us the law firm of choice for innovators like you.
But it's not just about providing award winning, cutting edge advice, it's about our relationships with our clients and with each other – we pride ourselves on our Fieldfisher community. We are a caring, sharing bunch with huge numbers involved in Corporate Responsibility. We promote inclusiveness and diversity, encourage innovation and endorse collegiality every step of the way.
Our offering is unique. Yes, you will get to work with some amazing clients like the BBC or may be seconded to one of our international offices, but you will also work with some incredible people who are industry experts in their field. These are the people who will guide and nurture you and inspire you to achieve great things.
With Trainees and Apprentices based in our Birmingham, London and Manchester offices, we can assure you that you will join a network of hard-working, diligent and professional employees.
Testimonials
"When completing my two week summer vacation scheme, I saw that diversity was not only reflected in the backgrounds of the staff but also in the array of work practised at the firm. Whilst all the tasks I was involved in were interesting and challenging, it was the fact that my potential was recognised and encouraged that won me over. Being a trainee at Fieldfisher isn't about fitting a 'type' but receiving the right supervision, skills and support to be the best solicitor that you can be."
- Keon Stewart, Solicitor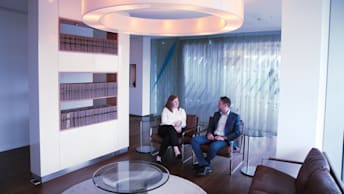 "Fieldfisher appealed to me because as well as having a good reputation in solid traditional areas such as property and company/commercial, they also dealt with Personal Injury/ Medical Negligence and had a strong Regulatory Practice which are less common in City law firms. I really enjoyed my time as a trainee – I was given a broad range of experience and made some great friends who I still see regularly. I qualified into the Real Estate team in 1994. The learning curve was steep, but my colleagues and the clients were really nice…so nice in fact, that when I left the Firm in 1996 to travel, I kept in touch with colleagues and clients alike, and was delighted to be able to re-join when I came back to the UK in 1998. What I do is tangible - I see and visit properties I have bought, sold and let every day – wine bars, restaurants, shops, hotels, offices, new developments... I tend to act for occupiers of properties, whilst other colleagues in the team act more for landlords or deal with property related disputes, planning, construction, property finance and energy. We deal with single properties and transactions involving hundreds of properties. We also work closely with other teams in the Firm as most businesses have property interests. Since becoming a partner in 2002 I have also had the pleasure of looking after new trainees who join our team."
- Ramatu Banga, Partner
Salary and Benefits
---
| | | | |
| --- | --- | --- | --- |
| | London | Birmingham | Manchester |
| Apprentice starting salary | £18,750 | £16,500 | £16,500 |
| Trainee starting salary | £39,500 | £28,000 | £28,000 |
| Newly Qualified Salary | £70,000 | £44,000 | £44,000 |
GDL and LPC maintenance grants. The University of Law is our preferred GDL and LPC provider and all fees are paid on your behalf. We offer the following maintenance grants:
GDL: £5,500
LPC: £6,000
Additional benefits
---
Flexible benefits - Life assurance, Travel insurance, Income protection, Critical illness cover, Dental cover
Cycle to Work scheme
Interest free season ticket loan
Pension scheme - new employees receive 4% matched contribution by default. You can increase contributions, and the firm will match to 5%.
Medical insurance
Application process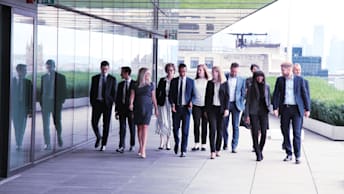 As a firm, our ability to deliver the quality of advice and service our clients expect relies on the quality of our people. With this in mind, we look for a minimum 2:1 undergraduate degree (any degree discipline) and at least A, B, B in your top three A-levels or the equivalent examination (excluding General Studies).
We've designed our application process to be rigorous, yet fair. It's important to establish that we're the right fit for each other. We review applications on a rolling basis so would encourage an early submission if possible. As with all application processes, there are several stages but our dedicated graduate recruitment team are on hand throughout the entire process to give you all the help and support you need.
An error occurred, please contact the site administrator.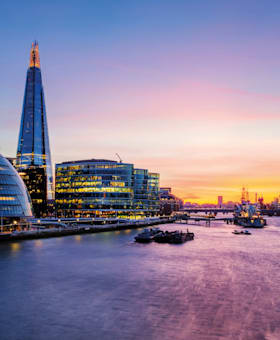 Download our graduate brochure
At Fieldfisher, people are vital to our success, which is why we take a deep interest in your professional and personal development. We will always provide ongoing support so that you will be learning and developing from day one.
Download
An error occurred, please contact the site administrator.