At Fieldfisher, people are vital to our success. Our clients choose us for our expertise, our understanding, and our insight. Without the support and fresh perspectives of our Trainees and Apprentices, this would not be possible.
But it's not just about providing award winning, cutting edge advice, it's about our relationships with our clients and with each other – we pride ourselves on our Fieldfisher community. We are a caring, sharing bunch with huge numbers involved in Corporate Responsibility. We promote inclusiveness and diversity, encourage innovation and endorse collegiality every step of the way.

Our offering is unique. Yes, you will get to work with some amazing clients like the BBC or may be seconded to one of our international offices, but you will also work with some incredible people who are industry experts in their field. These are the people who will guide and nurture you and inspire you to achieve great things.
We believe in giving you maximum exposure and a variety of experience, which is essential if you are to become the lawyer of tomorrow and be a trusted advisor to your clients. We encourage all Fieldfisher employees to bring their real selves to work, so there's a place for every background, interest and degree discipline at our firm. We have a number of programmes and opportunities available for students who are interested in a career in law.

Whether you're in school, or in your first or final year of University, we have something for you.
With Trainees and Apprentices based in our Birmingham, London and Manchester offices, we can assure you that you will join a network of hard-working, diligent and professional employees.
Scroll down to find out more.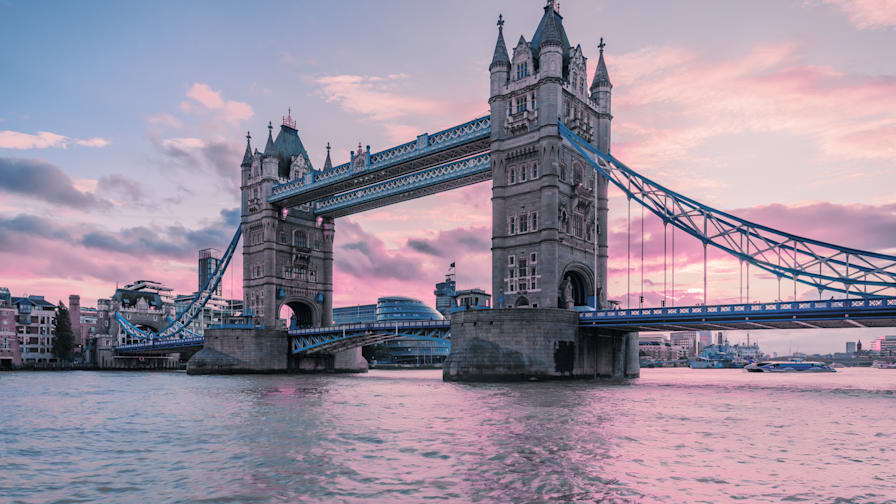 Our Programmes
Before you start your training contract at Fieldfisher, we will support you through your GDL and your LPC. We will keep in touch with you all the way through these two years, through a range of events and seminars. These include insight talks, regular socials and involvement in firm wide charity and sports events.

During your training contract, you will work on real work with real clients - you will not find yourself next to the photocopier all day. Over the two years, you will complete four seats each six-months in length, from a diverse range of departments from Real Estate to Personal Injury to Finance to Technology. We do not have any compulsory seats but we do encourage trainees to experience the departments that make the firm who we are today. You will also have the chance to be seconded to a number of our clients on exciting project work, or to our Silicon Valley office.

In every seat, you can look forward to working with a supervisor who will be a Senior Associate, Director or Partner with a huge amount of legal experience. It's their job to make sure you get the best experience in every seat, by providing you with a variety of client work and being on hand to offer all the support and guidance you need.

You'll also be assigned a "buddy" - a Newly Qualified Solicitor (NQ) who will have been in your position not long ago. They're there to answer all your questions – so don't feel shy – they'll know exactly how you're feeling.

If that isn't enough, your dedicated Early Careers Team will be on hand to support you through your training contract journey.
New for 2021, this programme has been designed for penultimate year students or those in their second year of a four year course. The programme will give you an insight into a career at Fieldfisher and put you in a strong position to apply for any other Early Careers programme in the future.

On day one, you'll learn about our culture, work and strategy and attend workshops to develop your teamwork and networking skills. The Early Careers Team will share their advice on making an impression and there will be a social event to end the day.

During day two, you'll shadow a Trainee or an Associate.

Applications will open in November 2020.
We offer Solicitor Apprenticeships and Apprenticeships within our Business Support functions, such as HR and IT. For more information on our Business Support apprenticeships please go to the Business Services section of our Career pages.
This is a fantastic opportunity for anyone looking for an alternative to university and offers an alternative route to becoming a qualified lawyer in England & Wales outside of our training contract.

Our solicitor apprenticeship allows you to earn whilst you learn, with a structured programme which is approximately six years in length. It combines paid work experience and training at a law firm with part-time study for a professional qualification with The University of Law one day a week.

The apprenticeship is an alternative path to going to university that offers the same career destination, but avoids the expensive fees.

Our apprenticeship has been designed for people who are committed and motivated, and who genuinely share our interest in helping clients.
Working with the University of Law and through direct applications to our Graduate Recruitment Team, we operate a Summer Scheme for students from underrepresented groups who are dedicated to a career in the law.

We know that it is irrefutable that a diverse workforce is fundamental to our success as a firm. That doesn't just mean financial success, but success with our people, all feeling comfortable and valued in their roles; success with our clients, knowing that we have a team of people capable of looking at their issues from every angle, bringing a broad range of ideas and experiences to the table and success with society, with the market knowing that diversity is real for Fieldfisher, that we take it seriously and live our values every day.

We also know that diversity comes in many forms and that for those from underrepresented groups it might be helpful if we de-mystify the people, the place, the expectations and the process which can lead you to us. We know you have a huge amount to contribute to our firm and we would like to give you the opportunity to see what we could do for you. The Scheme provides spaces in our Birmingham, Manchester and London offices for a 2 week paid scheme in June during which we will equip you with the information and tools to go into our training contract application process with knowledge and confidence.

So, if you meet many of the following criteria and would like to get to know more about Fieldfisher and the Summer Scheme programme, please contact the Graduate Recruitment Team.

Criteria
BAME students
LGBTQ + students
Students with a disability
State educated students
First generation to attend university
Requirement for financial assistance, not available to you through any private means, in order to be able to continue your education
Currently studying an undergraduate degree on track to achieve a 2:1 or above
Dedicated to a career in the law
Share the same passion and values as Fieldfisher
Salary

and Benefits
---
| | | | |
| --- | --- | --- | --- |
| | London | Birmingham | Manchester |
| Apprentice starting salary | £18,750 | £16,500 | £16,500 |
| Trainee starting salary | £39,500 | £28,000 | £28,000 |
| Newly Qualified Salary | £67,500 | £44,000 | £44,000 |
GDL and LPC maintenance grants. The University of Law is our preferred GDL and LPC provider and all fees are paid on your behalf. We offer the following maintenance grants:
GDL: £5,500
LPC: £6,000
Additional benefits
---
Flexible benefits - Life assurance, Travel insurance, Income protection, Critical illness cover, Dental cover
Cycle to Work scheme
Interest free season ticket loan
Pension scheme - new employees receive 4% matched contribution by default. You can increase contributions, and the firm will match to 5%.
Medical insurance
Application process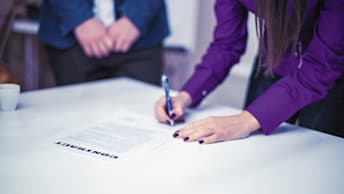 As a firm, our ability to deliver the quality of advice and service our clients expect relies on the quality of our people. With this in mind, we look for a minimum 2:1 undergraduate degree (any degree discipline) and at least A, B, B in your top three A-levels or the equivalent examination (excluding General Studies).
---
We've designed our application process to be rigorous, yet fair. It's important to establish that we're the right fit for each other. We review applications on a rolling basis so would encourage an early submission if possible. As with all application processes, there are several stages but our dedicated Early Careers Team are on hand throughout the entire process to give you all the help and support you need.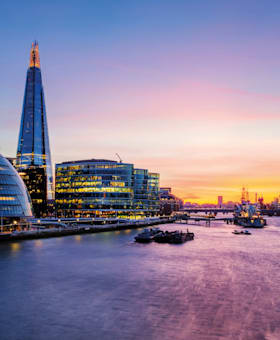 Download our graduate brochure
At Fieldfisher, people are vital to our success, which is why we take a deep interest in your professional and personal development. We will always provide ongoing support so that you will be learning and developing from day one.
Download
Throughout my training in Manchester, I felt supported to take on new challenges which were entirely outside my comfort zone. A career in law requires you to be resilient, and learning in this environment teaches you to constantly develop and grow. It was a steep learning curve – which was great fun, and the feeling when you get great feedback or a good result makes it all worthwhile. Training at Fieldfisher not only strengthens your knowledge and experience, but helps you to develop your wider skill set to equip you to handle a whole range of new situations as they arise.
Fieldfisher appealed to me because as well as having a good reputation in solid traditional areas such as property, company/commercial and technology, they also dealt with claimant side Personal Injury/ Medical Negligence and had a strong Regulatory Practice which are less common in City Law Firms. I thought they were also an indication of the Firm's general approach and social conscience – there is room for all. I really enjoyed my time as a trainee – I was given a broad range of experience and made some great friends who I still see regularly - many are still at the Firm. I qualified into the Real Estate Team in 1994. The learning curve was steep, but my colleagues and the clients were really nice…so nice in fact, that when I left the Firm in 1996 to travel, I kept in touch with colleagues and clients alike, and was delighted to be able to re-join when I came back to the UK in 1998. What I do is tangible - I see and visit properties I have bought, sold and let every day – wine bars, restaurants, shops, hotels, offices, new developments... I tend to act for occupiers of properties, whilst other colleagues in the team act more for landlords or deal with property related disputes, planning, construction, property finance and energy. We deal with single properties and transactions involving hundreds of properties. We also work closely with other teams in the Firm (such as tax, corporate, franchising and employment) as most businesses have property interests. Since becoming a partner in 2002 I have also had the pleasure of looking after new trainees who join our team.
I was drawn to a career at Fieldfisher because of the quality of the training, the culture of the firm and the strong emphasis on diversity. I secured a vacation scheme through the Diversity Access Scheme, and after that I accepted a training contract at the firm. As a trainee, the work can often be challenging. However, Fieldfisher has a great culture which means everyone is happy to help you when needed, your contributions are genuinely appreciated and you are valued not just as a professional, but as an individual too.