Why choose our Corporate lawyers?
Our corporate lawyers understand the demanding business climate in Russia, Ukraine, Kazakhstan and other CIS countries and our clients benefit from that knowledge as well as our international reach. With specialist corporate insight across many CIS jurisdictions, we supply commercial advice relevant to our clients' local markets, in a language they understand.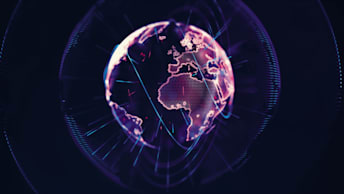 We offer legal advice with respect to all corporate activities including establishing, funding, developing, restructuring, acquiring and disposing of businesses across various industries. We also have a proven track record of successfully assisting clients in overcoming any legal challenges presented along the way.
---
Our team always strives to deliver comprehensive and tailor-made advice to help our clients to achieve their goals and effectively manage risks.
We provide focused legal services on full range of topics, such as:
Cross-border M&A transactions, IPOs, joint ventures and restructurings
Corporate governance
Corporate finance transactions
Securities regulatory matters, including advising on market abuse regulations and disclosure requirements for public companies
Shareholder activism
Anti-bribery and money laundering regulations
Antitrust and other regulatory matters
General commercial matters

Recent deals
We acted for JSC KazMunaiGas Exploration Production, the largest listed oil and gas company in Kazakhstan, on a US$1.95bn tender offer launched by the company for its GDRs and shares and its delisting from the Official List of the London Stock Exchange and the Kazakhstan Stock Exchange.
Our team represented JSC KazMunaiGas Exploration Production on a number of M&A and joint-venture projects, including:
a US$1.66bn acquisition of 50% of Mangistau Investments B.V;
a sale of 49% interest in JSC Karpovskiy Severniy to MOL Group and subsequent re-purchase of 49% interest from MOL Group;
new joint venture arrangements with MOL Group and First International Oil Corporation Group in respect of the production stage of the Fedorovskoe oil field in Kazakhstan.
We advised JSC Samruk-Kazyna, the sovereign wealth fund of Kazakhstan, on corporate governance and shareholding issues in relation to its significant holdings in FTSE100 companies.
The team supported JSC Samruk Kazyna and JSC Samruk Energo on the purchase of a 50% stake in JSC Ekibastuz GRES-2, a power plant in central Kazakhstan, from Inter RAO, a Russian state-owned power generation company, and advised on re-financing of the loan arrangements.
We advised the shareholders on the sale of 95% of JSC Maten Petroleum, a Kazakh-listed producer of crude oil, for a figure in excess of US$500m.
The team advised Gazprom group companies on the sale of their wholly owned UK subsidiary, the holder of an onshore production licence, to a strategic buyer.
We helped Gazprom establish its UK operations and provided corporate and commercial advice.
Our team advised a CIS-based client on the sale of a banking subsidiary in Georgia.
We advised a shareholder of a London-listed oil company operating primarily in Russia and Ukraine, on corporate governance and shareholding issues.
We represented ICICI Bank on the sale of its Russian subsidiary to Sovcombank.