Recent cases
Browse our recent asbestosis and pleural thickening cases.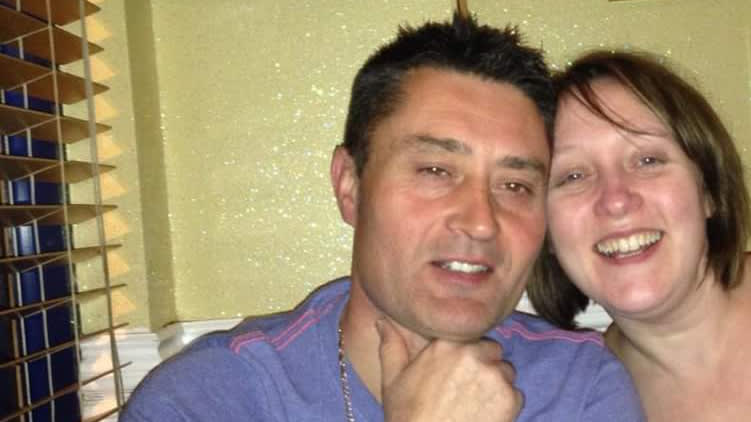 Lastest news and insights
Read the latest news and insights from our industrial disease team
What is asbestosis?
Asbestosis is a chronic lung condition that results in shortness of breath. The condition is incurable, but treatment is available to help manage the symptoms. Asbestosis can be caused by prolonged exposure to asbestos.
How common is asbestosis?
It is difficult to estimate the exact number of people who are affected by asbestosis since many people with the condition mistake their breathlessness as a natural consequence of ageing and do not report their symptoms.
The health risks of asbestos
Intact asbestos does not present a health risk but once it becomes chipped or broken, asbestos can release a fine dust consisting of tiny asbestos fibres. If someone breathes in the dust, the fibres can damage the lungs and trigger asbestosis.
The symptoms of asbestosis can begin 15-20 years after exposure, although it can take up to 40 years for symptoms to become apparent.
Health concerns regarding asbestos were raised as far back as 1898, but it was not until the 1970s that strict regulations were introduced to control the use of asbestos and limit an employee's exposure to it.
The use of asbestos was banned in the UK in 1999 and it is now also banned across the EU. Asbestos is still widely used in the developing world.
Prognosis
In the most serious cases, asbestosis puts enormous strain on a person's health and shortens their life expectancy. In the UK in 2017, there were around 500 deaths where asbestosis was an underlying cause, up from around 100 per year in the late 1970s.
People with asbestosis also have a high risk of developing lung cancer and mesothelioma.
Both lung cancer and mesothelioma can develop many years after the initial exposure to asbestos, usually between 40-60 years.
The prognosis for lung cancer is poor with only 10 per cent of people affected achieving a cure. Treatment is available that can extend life for many years.
The prognosis for mesothelioma is also very poor. Around 85 per cent of people diagnosed with the condition will die within three years of being diagnosed.
Asbestosis claims frequently asked questions
If you have been diagnosed with asbestosis, you may be entitled to a lump sum under the Pneumoconiosis etc (Workers' Compensation) Act 1979 and Industrial Injuries DisablementBenefit on a weekly basis. The amount you receive depends on the level of your asbestos related disability.
If you have been diagnosed with asbestosis then please contact our specialist asbestos disease solicitors now to start your claim.
The bracket for the award for pain and suffering for someone who has been diagnosed with asbestosis ranges from £14,140 to £99,330. The amount of compensation that you are likelyto recover for your pain and suffering depends on the level of your asbestos related disability and in addition can include a claim for expenses and gratuitous care. Fieldfisher recently recovered an award of £15,000 for a gentleman's family who died of anasbestos condition but was not suffering from an asbestos related disability.
If we consider your case has a good chance of success, we will act for you on a no win, no fee basis, which means we will not charge you if the case is lost. If your case is successfulthen the losing party will pay your compensation and your costs for bringing the claim.
If you have been diagnosed with an asbestos related disease then itis important that you obtain legal advice as quickly as possible. The time limit to bring a claim is 3 years from the date you are told that you are suffering from a condition that is likely to have been caused by exposure to asbestos. It is important thatyou contact solicitors who specialise in asbestos related disease claims.
Pleural plaques will show on a chest X-ray and is a type of scarring on the lungs which is in an indicator that you have been exposed to asbestos. Pleural plaques do not causeany symptoms and the House of Lords in 2007 ruled that anyone who develops pleural plaques cannot bring a compensation claim in England & Wales. If you have been diagnosed with pleural plaques and you were exposed to asbestos in Scotland then you canbring a civil claim against your employer in Scotland. Therefore, it is important that you seek legal advice.
Asbestosis is a chronic lung condition and it is characterised by scarringand inflammation of the lung tissue. If you suffer from asbestosis you will have difficulty with your breathing. Usually, the cause of the pulmonary fibrosis is not known and it is referred to as idiopathic pulmonary fibrosis. However, the pulmonary fibrosisis labelled asbestosis if you have been exposed heavily to asbestos.
If you have had heavy exposure to asbestos during the course of your employment then you can bring a claim against the employer(s) or if you were exposed when you were workingon a self-employed basis as a subcontractor, you can pursue a claim against the main contractor. You may have been exposed to asbestos when using asbestos materials or as a consequence of working in the vicinity of co-workers who were using asbestos materials. In addition, if someone has been diagnosed with asbestosis because they came into contact with asbestos through a family member's overalls then it may be possible for you to bring a claim.
Insulation engineers or laggers - stripping old and applying new asbestos lagging
Shipyard workers - often breathing in asbestos dust as a result of working near laggers or insulation engineers who were stripping asbestos. Sprayedasbestos was often used on board ships and exposure was particularly intense because areas within ships were generally confined spaces
Dockers - carrying raw material in Hessian sacks from ships entering the ports from Canada and South Africa
Lorry drivers - transporting raw materials to factories
Factory workers - there were a number of factories in Britain that fashioned the raw material to make pipes, sheets and insulation powder, includingCape Asbestos at Barking, J W Roberts of Leeds, Universal Asbestos of Uxbridge and Turners Asbestos Cement of Erith
Carpenters - sawing, drilling and fitting asbestos sheets
Electricians - installing electrical equipment on lagged pipes or equipment
Plumbers - stripping lagging
Pipe Fitters - knocking off wet or sectional lagging which contained asbestos to replace sections of pipes and joints
Mechanics - servicing and replacing brake linings and brake and clutch shoes, which often contained about 55% white asbestos, blowing out the asbestosdust using a compressed airline
Boiler Scalers - cleaning the inside of boilers and stripping asbestos from joints
Council Workers - repairing asbestos guttering and bath panels in council houses
Asbestos News 2021
DOWNLOAD OUR LATEST ASBESTOS NEWS, FEATURING OUR CASE HIGHLIGHTS OVER THE PAST YEAR.
Download
Awards and recognition
We are recognised in all the leading legal directories and regularly win industry awards for our work with clients.
Contact us
For a free, no obligation call with one of our industrial disease experts, please call 0800 358 3848 or complete our online enquiry form.