Recent cases
Browse our recent asbestosis and pleural thickening cases.
Lastest news and insights
Read the latest news and insights from our industrial disease team
What is asbestosis?
Asbestosis is a chronic lung condition that results in shortness of breath. The condition is incurable, but treatment is available to help manage the symptoms. Asbestosis can be caused by prolonged exposure to asbestos.
How common is asbestosis?
It is difficult to estimate the exact number of people who are affected by asbestosis since many people with the condition mistake their breathlessness as a natural consequence of ageing and do not report their symptoms.
The health risks of asbestos
Intact asbestos does not present a health risk but once it becomes chipped or broken, asbestos can release a fine dust consisting of tiny asbestos fibres. If someone breathes in the dust, the fibres can damage the lungs and trigger asbestosis.
The symptoms of asbestosis can begin 15-20 years after exposure, although it can take up to 40 years for symptoms to become apparent.
Health concerns regarding asbestos were raised as far back as 1898, but it was not until the 1970s that strict regulations were introduced to control the use of asbestos and limit an employee's exposure to it.
The use of asbestos was banned in the UK in 1999 and it is now also banned across the EU. Asbestos is still widely used in the developing world.
Prognosis
In the most serious cases, asbestosis puts enormous strain on a person's health and shortens their life expectancy. In the UK in 2017, there were around 500 deaths where asbestosis was an underlying cause, up from around 100 per year in the late 1970s.
People with asbestosis also have a high risk of developing lung cancer and mesothelioma.
Both lung cancer and mesothelioma can develop many years after the initial exposure to asbestos, usually between 40-60 years.
The prognosis for lung cancer is poor with only 10 per cent of people affected achieving a cure. Treatment is available that can extend life for many years.
The prognosis for mesothelioma is also very poor. Around 85 per cent of people diagnosed with the condition will die within three years of being diagnosed.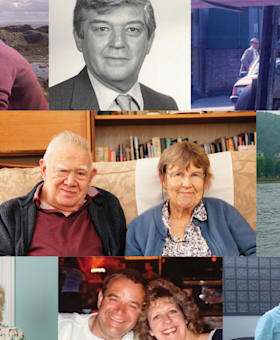 Asbestos News 2019
DOWNLOAD OUR LATEST ASBESTOS NEWS, FEATURING OUR CASE HIGHLIGHTS OVER THE PAST YEAR.
Download
Awards and recognition
We are recognised in all the leading legal directories and regularly win industry awards for our work with clients.
Contact us
For a free, no obligation call with one of our industrial disease experts, please call 0800 358 3848 or complete our online enquiry form.