Changing your solicitor during a claim
You may be dissatisfied with a lack of communication about your claim, or feel your current Legal Representative is not doing enough to move your case forward. You may be frustrated with a lack of interim payments you were expecting or feel you are not receiving clear and accurate advice. You may also be concerned that your current firm of solicitors are not Serious Injury specialists and lack the expertise you need.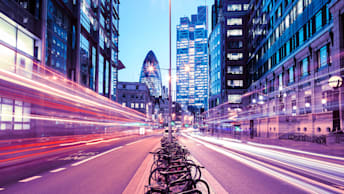 We are happy to have a no obligation initial conversation in person with you to discuss your claim and the transfer of your file. Our experience means we can ensure a worry-free process for you and we will get your case back on track without disruption.
Once you instruct us to take over your claim, we will:
Arrange a suitable funding agreement (usually a no win no fee Conditional Fee Agreement) for you to sign. Changing your Legal Representative should not harm you financially.
Send you a Form of Authority to sign for the release of your file of papers from your previous firm of Solicitor's
Write to your current legal representative to inform them we are acting for you and to request your file of papers be transferred. Your former Legal Representative will not contact you again.
Inform the Defendant and the Court that we act for you
Review your previous solicitor's file of papers and advise on next steps to progress your claim.
Successful claims for clients who switched to Fieldfisher:
Road traffic accident claim
Jo, along with her daughter, was injured in a serious road traffic accident and desperately needed help with rehabilitation. After several years with a solicitor who did very little, Jo made the 'life-changing' decision to bring her claim to Fieldfisher.
Listen to Keith Cundall's podcast here or on Spotify.
Boat injury claim running out of time
Mr P was injured on a boat during the course of his employment in December 2018. Since the injury occurred on a boat, there was legal limitation period of only two years to begin court proceedings, rather than the usual three years in most Personal Injury claims.
Mr P's trade union instructed law firm Thompsons on his behalf. Mr P had undergone some private rehabilitation, funded directly by the defendant, but had received no interim payments generally, despite a full admission of liability and his on-going loss of earnings.
Unhappy with the way things were going and concerned time was running out, Mr P instructed Fieldfisher to take over his case in September 2021 with limitation set for December 2021. Partner Keith Barrett prepared and issued proceedings in the Admiralty Court within that time and obtained £20,000 interim payment for Mr P.
We began negotiations and settled by December 2021 for a substantial sum, despite the defendant's initial offer of much less than settlement.
Take-over of road collision case for injured family
Fieldfisher was recently instructed by five members of one family, all seriously injured during a high-speed road collision in Liverpool. Initially, the family's motor insurer directed them to a law firm that were not Serious Injury specialists. The cases were not worked on thoroughly and vital opportunities for rehabilitation were missed. Frustrated at the poor service, the family then instructed Fieldfisher and we received the files of papers just days before statutory limitation ran out. We met with each client and worked hard to get each case back on track.
Amputation claim for man injured at work
Neal Gibson, a self-proclaimed family man with three children, worked in North Wales as a cement pump operator. On one particular day, he was instructed by his boss to clean out the pump. While he was doing so, his left leg became trapped and was crushed by the machinery.
Neal was rushed to hospital where he immediately had his left foot amputated, followed some months later by the need to have a below-knee amputation. Following the accident, Neal understandably suffered very severe depression at not being able to do the job he loved and no longer being able to support his family and enjoy their time together.
Partner Jennifer Buchanan took over Neal's case three years after the accident. Two other law firms had been unsuccessful in helping Neal and he was he was rightly very dissatisfied with the service and their lack of progress. Read what happened next.
Read more case studies and insights.
Latest articles and case studies