I am a leading serious injury lawyer and head of the catastrophic injury team, representing clients in the UK and internationally.
I won the Disputes Lawyer of the Year at the Women and Diversity in Law Awards 2023.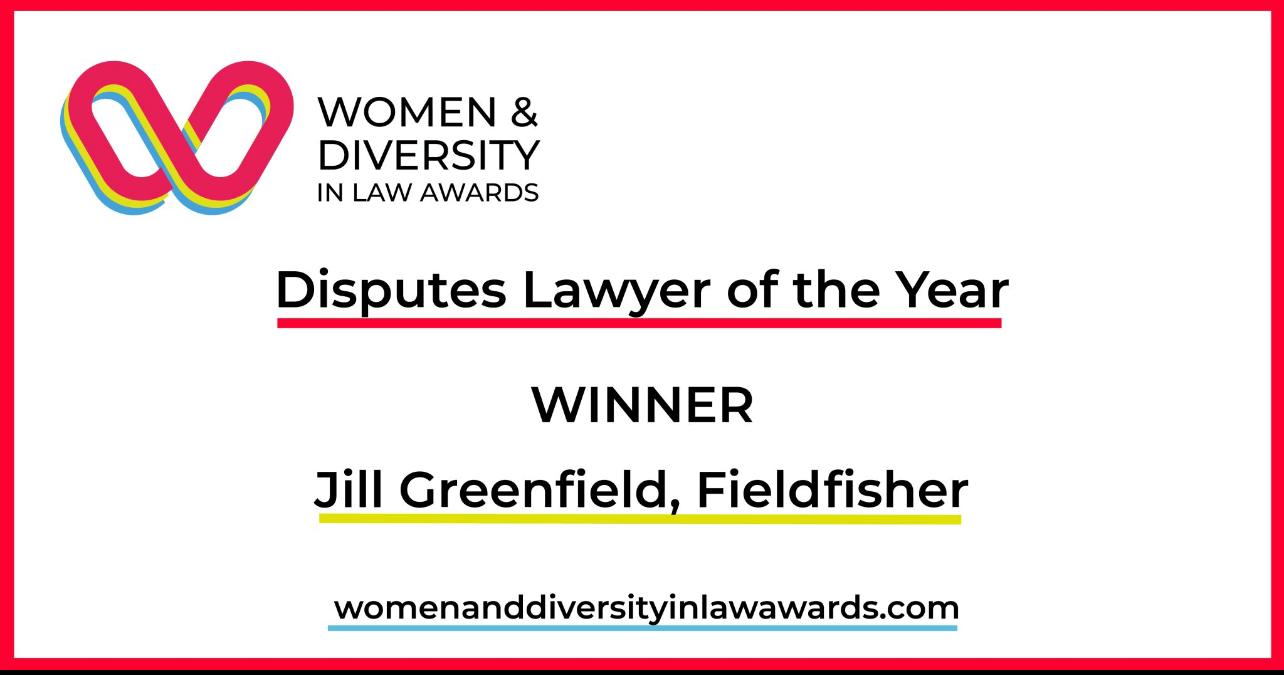 I am one of a handful of UK lawyers recognised by Chambers as a 'Star Individual' and in 2021 I was honoured with the title of Lifetime Achievement in Law UK's Women, Influence & Power Awards. In 2020, I was named Catastrophic Injury Lawyer of the Year at the Personal Injury Awards, and I was included in in The Lawyer Hot 100 in 2019. In 2018, I was shortlisted as Woman Lawyer of the Year at the Law Society Excellence Awards. My team won the Solicitors Journal Personal Injury team of the Year in 2017.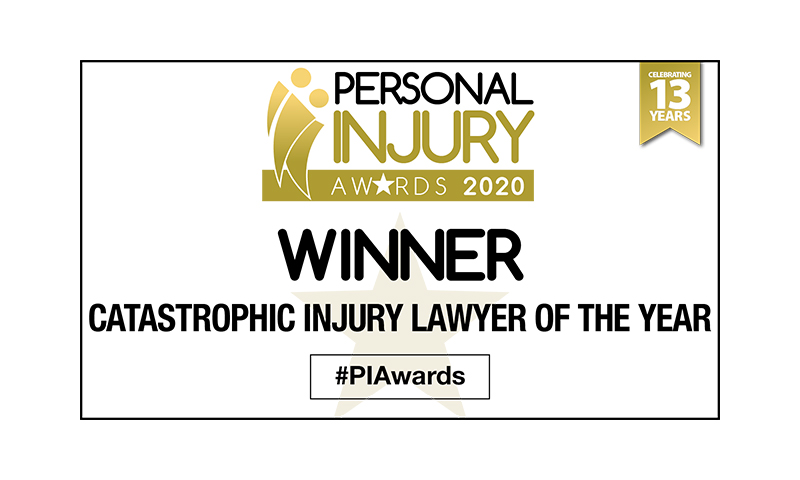 My clients' injuries are life changing, and I fight hard, quickly and effectively for them. I launch proceedings early and place insurers under pressure in order to achieve the best results for my clients.
My experience covers brain injury, spinal cord injury, amputation, serious orthopaedic injury and fatal injury following accidents on the roads and work accidents. I also represent victims of sexual assault, terrorist attack & Ecoli 0157 outbreaks.
I work quickly to put in place rehabilitation at an early stage of a case, unlocking funds from insurers to get the best medical care and therapy for my clients.
I am passionate in my support of victims and their families and seek to use the law to campaign for the most vulnerable. I have for many years represented victims of terrorist attacks and successfully campaigned to introduce new legislation that now provides financial support for UK victims of terrorism, wherever in the world that attack occurs. I currently represent victims of the Westminster Bridge, London Bridge and the Finsbury Park Mosque terrorist atrocities.
I am passionate about women's rights and I campaign to improve women's access to justice. I am currently running the UK cases against Harvey Weinstein for alleged historic sexual assaults. I have taken a civil rape case to trial and won - one of only a handful of cases that have ever reached trial without a criminal conviction.
I regularly act for children and seek to improve safety standards. This includes the introduction of new regulation following the death of Grace Roseman in a bed side sleeper cot and better protection of children visiting Open Farms following serious outbreaks of E Coli 0157 in the UK over the past 20 years. E Coli 0157 is now recognised as a notifiable disease and more stringent safety measures apply.
My focus is always to intervene on behalf of clients quickly and effectively to get them the specialist medical care and support to help them recover and rebuild their lives as far as possible. This often marks the difference between achieving quality of life and not.
I am known for my dogged determination in pursuing insurers and other professional bodies to achieve the absolute best for my clients, and my team do the same. We are proud of what we achieve for our clients.
In January 2018, I was elected Treasurer for APIL (Association of Personal Injury Lawyers) the not for profit campaign organisation dedicated to protecting people who have sustained serious and life-changing injuries through no fault of their own.
What others say…
Jill is exceptional. Her knowledge of the field is second to none and her compassion and care for the victims she represents is unparalleled.
Jill is a trailblazer in her field and is highly respected for her considered and sensitive approach to supporting her clients. She's a credit to the legal profession.
Jill's reputation precedes her; she's very well known in the field. She's brilliant and such a proactive and serious advocate. She's on top of her cases for her clients.
Jill Greenfield runs the most amazing team getting fantastic results for claimants in PI catastrophic cases and in highly confidential sexual abuse cases, she is really amazing. Getting results promptly is so important to claimants and if anybody can do that, Jill Greenfield can.
Jill Greenfield has proved able to produce excellent results for clients in tricky and unusual cases. Her determination and expertise are invaluable.
Jill Greenfield is well versed in medical matters and understanding of the medical intricacies of her clients' needs.
She is a fierce, tireless champion who combines razor-sharp legal skill with wit and warmth.
Jill Greenfield is truly exceptional. They also have excellent support from associates and paralegals and all work brilliantly as a team.
Jill Greenfield is an exceptional and dedicated litigator.
Jill helped guide me through one of the hardest times of my life. She encouraged and supported me when I felt that everything was an uphill battle. She was kind and understanding, yet forthright and professional and I have the utmost respect for her, her work ethic and practice. I feel privileged that she took a chance by taking on my case and was ready to fight for me when I desperately needed it. She was like an angel in my time of need. Jill and her team were, and are amazing.
Jill Greenfield is simply outstanding. With an encyclopaedic knowledge of the industry, but also a very clear communicator. She goes above and beyond time and time again.
Jill Greenfield is renowned for her handling of high-value catastrophic injury cases for claimants, typically arising from RTAs. She has also built a substantial practice dealing with both sexual assault cases and injury claims resulting from terror attacks. "She is exceptional at what she does, her reputation goes before her." "A formidable character in the sphere, at the top of her game." "Extremely competent. She does a very good job managing the team and dealing with the most serious cases."
Jill Greenfield is renowned for her handling high-value catastrophic injury cases for claimants, typically arising from RTAs. She has also built a substantial practice dealing with both sexual assault cases and injury claims resulting from terror attacks. "Jill is very personable, extremely helpful and patient when dealing with my family and I." "Sympathetic and very clear in her explanations and advice." "Excellent - Jill can think completely outside the box and can look at the case from various different angles."
The top PI team in the country
"Jill Greenfield is quite exceptional and runs a brilliant team taking on a range of challenging and interesting cases and getting incredible results", "an excellent solicitor who is completely committed to the work and wonderful with clients."
Associations and Accreditations