Head of asbestos claims Peter Williams may have been doing his job very successfully for more than 20 years, but letters of thanks from clients still stop him in his tracks.
Peter, who represented heating engineer Peter Claridge in a successful claim against his former employer, was delighted to receive a letter from Mr Claridge at conclusion of his case, thanking the team for their 'considerate and thoughtful approach and advice… ensuring the best possible outcome'.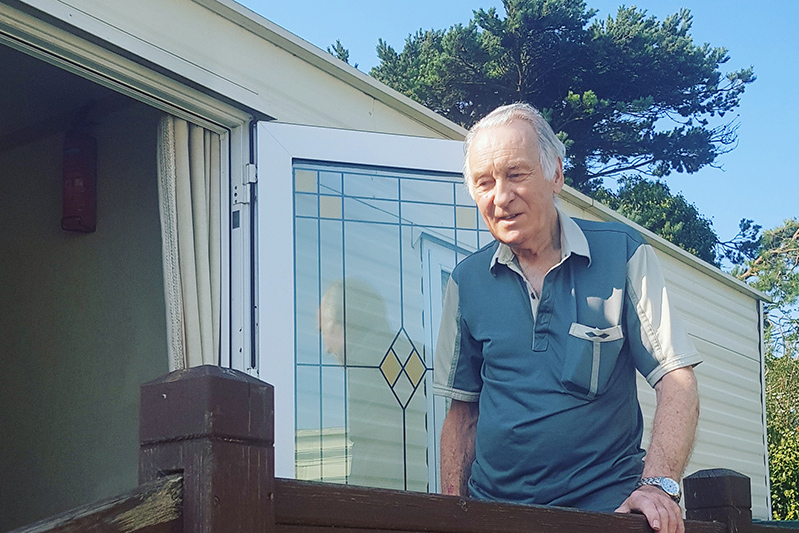 Mr Claridge worked for Comisky Heating Ltd between the 1970s and late 90s, during which time he was regularly exposed to large amounts of asbestos cutting asbestos sheets using a hand saw and replacing old asbestos flues. During one particularly job in Coventry Cathedral in the early 1980s, he replaced old boilers by stripping out asbestos insulation with no protection or warning about the dangers.
Peter Williams said that quantum on the case against the heating company's insurers mainly centred on the loss of care for Mr Claridge's wife. Mr Claridge looks after his wife who suffers from COPD (Chronic Obstructive Pulmonary Disease) and is house and bed-bound. Settlement will fund replacement care if Mr Claridge is unable to care for his wife in the future.
Mr Claridge said the mesothelioma team's professionalism and reassuring manner 'made a difficult situation so much easier'. He added: 'I found your correspondence, speedy responses and balance of sympathy and business-like manner to be first rate. Your excellent service took away the worry and stress I faced when I first considered pursuing compensation'.
Peter Williams said he was 'delighted' to have settled the case for Mr Claridge who had been badly let down by his employers who had a duty to keep him safe.
"Receiving such a thoughtful letter is a great testament to the team's hard work" he said.
Contact us
For further information about mesothelioma claims, please call Peter Williams on 020 7861 4825 or email peter.williams@fieldfisher.com.
Alternatively
All enquiries are completely free of charge and we will investigate all funding options for you including no win, no fee.
Sign up to our email digest
Click to subscribe or manage your email preferences.
SUBSCRIBE