21-year-old Ashley Dennis was cycling downhill on a straight section of road in southern Spain at around 30mph when a motorist crossed an intersection without stopping.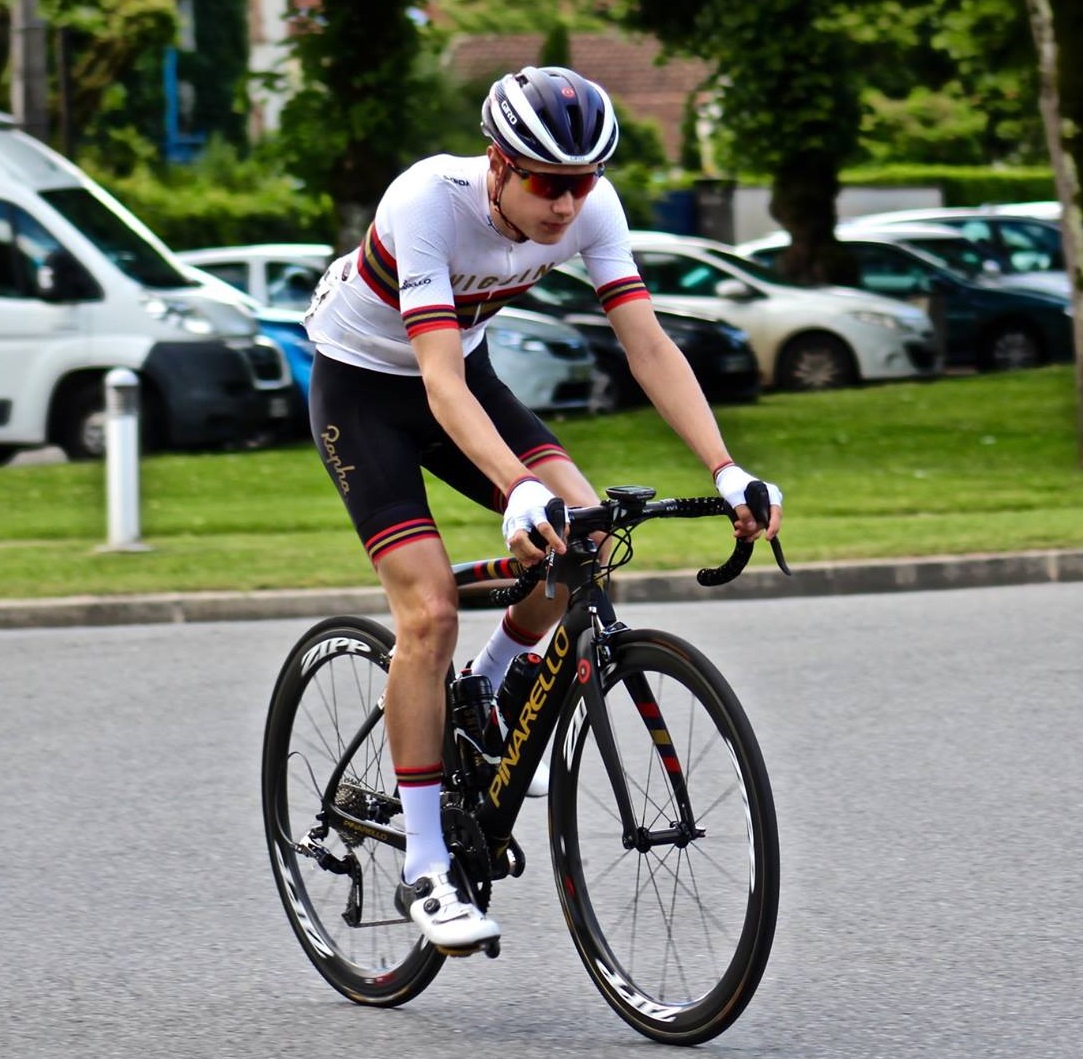 Ashely, who had right of way, was hit by the car, thrown over the bonnet and sustained an open fracture of the left femur, a closed comminuted fracture of the left tibia and, discovered later, a fracture of the left ulna (forearm).
He was taken by ambulance to the nearest hospital and, following surgery, remained in hospital for two weeks before returning to the UK and living with his mother, who could provide downstairs accommodation and help with his injuries. Ashely was effectively housebound and in constant pain. The driver's insurer admitted full liability for the injuries.
Follow-up treatment included surgery to remove screws inserted previously, this was followed by further physiotherapy and help with intensive rehabilitation, including looking specifically at Ashley's position and biomechanics with CycleFit in an attempt to get him racing again.
At the time of the accident, Ashely was training as part of Bradley Wiggins' cycling team, having turned professional aged 18 and joined the team in January 2016. He had been passionate about cycling since his early teens and his goal was to secure a professional contract with a team and earn a living as a cyclist.
He was considered to have high potential and was strongly establishing himself when the accident occurred.
Sadly, his dream was destroyed by the collision, after which he was left with one leg shorter than the other and recurring knee problems. Despite his determination to get back on his bike, which had been rebuilt through the claim to accommodate the deformity in his leg, Ashley found it impossible to recreate his pre-accident fitness and ability and his contract was understandably not continued by the team.
Part of Jenny's quantum calculations for his claim included loss of potential earnings as a professional cyclist. Jenny also included the cost of ongoing physio treatment, orthotics and ongoing adaptations to his bike which have at least allowed him to ride for a domestic cycling team in Spain, albeit at a much lower standard and for which only his accommodation is paid.
"For someone aiming to be a professional cyclist and as passionate about the sport as Ashely, this was a devastating loss, from those we spoke to in the industry he had huge potential" Jenny said.
"I am pleased that we were able to secure him financial stability for the future and the costs of ongoing treatment and rehabilitation to help him rebuild his life as far as possible."
At the conclusion of his case, Ashley said:
"I'm really grateful for everything Jenny and Fieldfisher have done for me. I had excellent support throughout my recovery and now, with their help, I feel I have been set up to move forward in life."
Contact us
For further information about road traffic accident claims and cycling accident claims, please call Jennifer Buchanan on 03304606774 or email jennifer.buchanan@fieldfisher.com.
Alternatively
All enquiries are completely free of charge and we will investigate all funding options for you including no win, no fee.
Sign up to our email digest
Click to subscribe or manage your email preferences.
SUBSCRIBE