Peter Williams
has settled a claim within nine weeks of instruction on behalf of John Nicholls, 78, who was exposed to asbestos while working for the former Post Office (now British Telecom) on projects all around London during the 1970s.
Originally from North London, John and his wife Deirdre left their son and grandsons and moved to New Zealand in 2016 to enjoy retired life near their daughter and grandchildren. They have been married for more than 50 years having met in their teens at New Year's Eve party in London.

In summer 2021, John began to feel breathless on his regular walks with Deirdre around the beaches in Whangarei where they live. A champion badminton player as a young man, John had always played sport and kept very fit. His local hospital diagnosed fluid on his lung and mesothelioma was confirmed. John's health continued to deteriorate and he struggled to walk around his garden.

John, who left school in 1959, began working for what was then the General Post Office in the emerging telecoms branch. His main job was to go onsite to check draughtsman's plans had been following properly. In his witness statement prepared for the claim, he remembers cloth insulation bags of asbestos all around the wiring and on the basement floors, often discarded by the telephone engineers he worked alongside in what he described as 'not a clean environment'.

While working, John studied for exams and eventually qualified as a mechanical engineer. During his career with the GPO, he was never instructed on the dangers of asbestos he worked alongside nor was he given protective clothing or masks.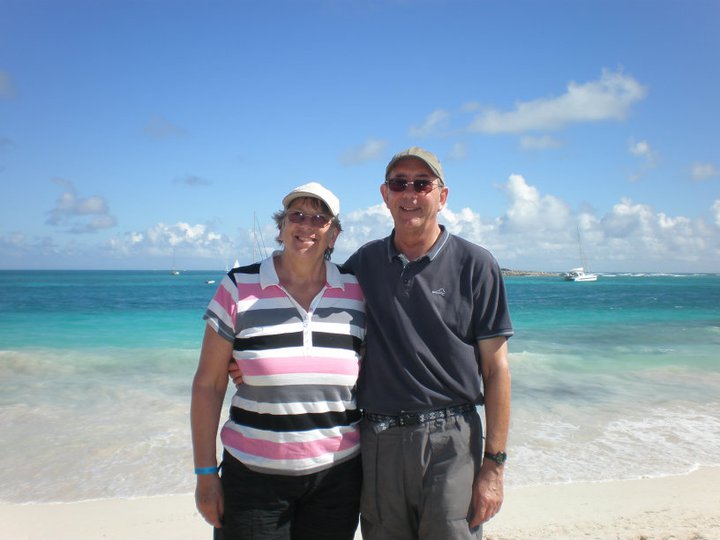 Deirdre describes having to watch John deteriorate from a fit, healthy man who massively enjoyed outdoor life with his family to barely being able to climb four steps to bed. In her statement, she said she was very angry that someone who never smoked or drank much suffered such terrible ill health and had his life cut short due to the negligence of his former employer, now BT.

Having previous experience with claims against BT, Peter was able to proceed with haste and recover £225,000 damages within nine weeks of instruction – the quickest result he has expedited on behalf of a client in his 30 years' experience.

Andrea Cameron, John's daughter said."Peter successfully carried out dad's claim in record time. He demonstrated sensitivity and showed the utmost respect for my dad and his situation. Dad was consulted during every aspect of the proceedings. Peter's communication was always prompt and he clarified any points we needed further help with. My dad and mum felt they could not have found a better lawyer to support them during this terrible time."
For further information about mesothelioma claims, please call Peter Williams on 0330 460 6805 or email peter.williams@fieldfisher.com.
Alternatively
All enquiries are completely free of charge and we will investigate all funding options for you including no win, no fee.
Sign up to our email digest
Click to subscribe or manage your email preferences.
SUBSCRIBE