Partner, Technology and Data
Rob Sheldon
I am technology & data lawyer with over 20 years' experience. I work with vendors and clients on international tech & data projects, helping them to get their deals done as quickly and painlessly as possible.
Data and Privacy
Sourcing and Projects
Tech Transactions
Technology
Locations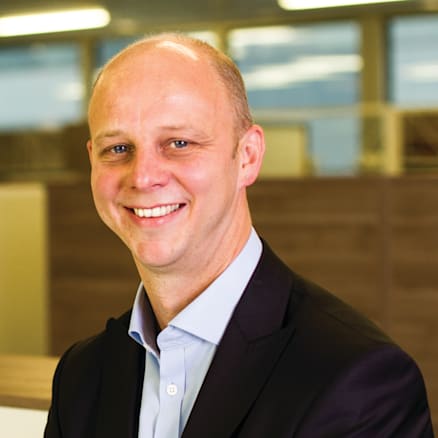 I work with clients retail, energy, financial services, media and tech sectors and I love learning about the sectors and territories in which our clients operate.

I have worked in-house and I'm aware of the very different pressures that in-house lawyers deal with, so I make it my business to ensure working with me and my team is as user-friendly as possible.
What others say…
Rob distils complex legal issues into easy to understand and practical advice.
Rob has been a breath of fresh air when it has come to data privacy advice. He and his team are pragmatic, and I feel confident in the advice given.
Rob Sheldon is friendly, approachable and always able to help. He provides very practical advice and drafting which is appreciated by the whole company.
Managing Partner - United States, Technology & Data

Mark Webber

Palo Alto, United States of America

Competition and Consumer

Data and Privacy

Data Privacy

Palo Alto, United States of America

Data and Privacy

Data Privacy

Financial Services Technology and Payments

Life Sciences

Mergers and Acquisitions

Retail and Consumer

Financial Services

Technology and Data

Art law

Copyright and Database Rights

Retail and Consumer

Partner, IP and Technology Disputes, Protection and Enforcement

James Seadon

Cyber and Security

Data and Privacy

Dispute Resolution

Financial Services

Life Sciences

Media

Data and Privacy

Life Sciences & Healthcare

Technology

Artificial Intelligence

Cyber

Data and Privacy

Digital Transformation

Emerging Technologies

Sourcing and Projects

Contentious Tax

Dispute Resolution

IR35

Contentious Tax

Dispute Resolution

IR35

Cyber Security

Data Protection

Tech Meets Finance (TMF)

Competition, Regulation and Distribution Law

Technology, Media, Telecom

Banking and Finance

Data Privacy

Data Protection

Data and Privacy

Data Privacy

Data Protection

Data Privacy

Data Protection

Data Protection - Compliance