Why choose our Venture Debt and Growth Finance lawyers?
We are a forward-thinking team with expertise across a number of sectors, including Technology (software, fintech, cleantech and edtech), Financial Services, Healthcare and Life Sciences. For a number of years we have advised on venture debt and growth finance facilities, putting in place typical security packages, warrant instruments and subordination arrangements. The breadth of our client base, combined with the range of transactions we advise on, provides us with a well-rounded view of the market and a deep understanding of the issues that concern stakeholders of early and mid-stage businesses and the pressures they face. So, whether we are acting for a lender or a borrower, we adopt a commercial and pragmatic approach, mindful of the competing issues, whilst robustly protecting our client's interests.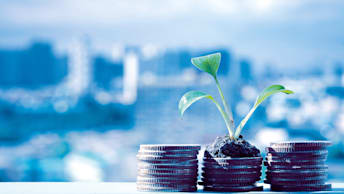 Emerging Companies and Venture Capital Wrap 2022
Fieldfisher's international Emerging Companies and Venture Capital team recorded another stellar year for venture capital & growth equity financing transactions in 2022, advising on venture financing deals with an aggregate value in excess of US$1.3 billion (€1.2 billion).
Download
Notable deals and highlights
Long term panel advisor to Silicon Valley Bank advising on all aspects of its venture and growth loan portfolio, including putting in place term loan facilities, recurring revenue and other receivables based facilities and the associated security and warrant documents.
Advising a UK bank on the launch of its growth capital product, including producing template documentation and acting on all aspects of its growth capital loan portfolio.
Advising Oh Goodlord Limited in connection with its £12,000,000 term loan facility made available by Columbia Lake Partners.
Advising FitXR in connection with its US$15,000,000 facility made available by TriplePoint.
Advising a UK fintech software platform on a £2,500,000 SEIS/EIS and preferred equity investment from a European venture capital fund.
Advising a Swiss bank on a number of loans to high-growth fintech businesses.
Advising a European investment fund on a €20,000,000 term facility made available to a UK fintech business.
Latest Venture Debt and Growth Finance News