Every year, Chambers Research collects hundreds of thousands of responses from clients about law firms, which then feed into the Chambers legal rankings.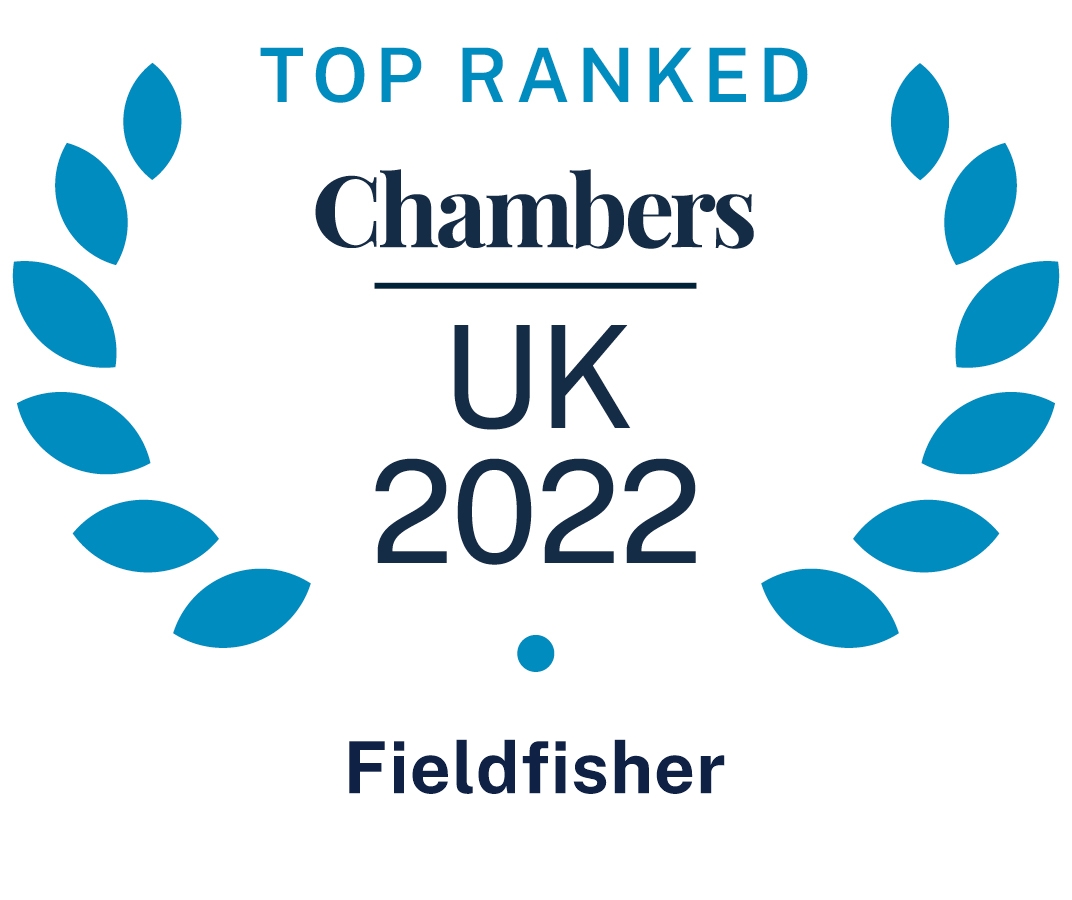 This year, Head of Serious Injury Jill Greenfield and Head of Personal Injury and Medical Negligence Paul McNeil retained their Star Individual status, with the clinical negligence and industrial disease teams ranked Band 1 and Personal Injury ranked in Band 2.
Comments include:
Jill Greenfield is renowned for her handling of high-value catastrophic injury cases for claimants, typically arising from RTAs. She has also built a substantial practice dealing with both sexual assault cases and injury claims resulting from terror attacks.
"She is exceptional at what she does, her reputation goes before her." "A formidable character in the sphere, at the top of her game." "Extremely competent. She does a very good job managing the team and dealing with the most serious cases."
Keith Barrett handles high-value claims arising out of accidents at work, on the road and in public places, including noteworthy expertise in aviation and child injury matters.
"He goes the extra mile for clients, and his negotiation skills are first-rate." "A very tenacious lawyer who will frequently take on cases others wouldn't touch."
Jennifer Buchanan dedicates her personal injury practice to neurological and orthopaedic injuries. She has deep expertise in claims arising from serious cycling injuries.
"Excellent. She is very compassionate, diligent and straightforward to work with." "Really thorough in all the work she does, absolutely excellent."
Dushal Mehta has notable experience in a range of personal injury claims sustained in the workplace. Expertise extends to fatal accidents and catastrophic RTA matters.
"The experience was very positive; he was communicative and transparent. I knew what to expect and when."
"Always prompt and courteous, acting in the best interest of the client; he is very effective."
Eman Hassan has a reputable personal injury practice with particular strength in amputation, muscular-skeletal and brain injury claims. She adeptly represents claimants in a range of fatal and catastrophic matters.
"Extremely proactive and good to work with."
Paul McNeil is highly acclaimed for his work in the area, with notable expertise in cases involving catastrophic brain injury following negligent obstetric care. He also acts on matters involving delayed diagnosis of cancer and fatal claims.
"He is an extremely good lawyer and very skilled. He is top-rate in this area." "Paul is one of the best clinical negligence practitioners in the country. He has a fine-tuned tactical barometer and his judgement is impeccable."
Samantha Critchley is well known for her representation of both adults and children following failings in obstetric and surgical care. She frequently advises on brain and psychiatric injury claims, with further experience of wrongful birth and delayed diagnosis matters.
"Samantha Critchley is a leader in this sphere. She fights for her clients and does a great job. She is experienced, thorough and caring, and time and time again she goes above and beyond." "She is excellent; not only superb on the detail but strategically amazing. She surrounds herself with the best experts and is somebody you would always want on your side."
Jane Weakley frequently represents children who have suffered brain injury at birth, with a focus on cerebral palsy and developmental disability claims.
"Jane Weakley is a true specialist in birth injury claims."
Jonathan Zimmern acts on claims involving brain damage and amputations as a result of delays in diagnosis. He also represents clients in cases surrounding duty of care.
"Jonathan Zimmern is a really good litigator."
Kate Rohde offers particular strength in cases arising from negligent obstetric care, covering cerebral palsy and fatal and psychiatric injury, with further experience of wrongful birth and delayed diagnosis claims. She also handles complex adult brain injury cases as well as claims for spinal injury arising from negligently performed surgery.
"She is fabulous."
Mark Bowman acts on a range of clinical negligence matters including catastrophic brain injury and fatal claims resulting from negligent obstetric care. He also represents clients in spinal injury, secondary victim and delayed diagnosis claims.
"He is just completely confident and knows the field inside-out, he is efficient and runs interesting cases." "He is a well-organised and quick litigator."
Iona Meeres-Young handles a broad range of issues, with particular emphasis on birth injury cases. She has additional strength in matters arising from negligent paramedic and surgical care, including fatality and psychological injury claims.
"She is fantastically professional and knowledgeable." "She is talented in the clinical negligence field."
Caron Heyes acts for both adults and children in brain and spinal injury claims, often arising from delayed diagnoses and negligent obstetric care.
"Caron Heyes is very flexible in how she supports clients and is thoughtful."
Arti Shah advises clients on a range of issues, including brain injury and cancer claims following delayed diagnosis. She has further experience in surgical and obstetric matters.
"She is so determined and clients have a lot of confidence in her, she is very thorough." "She offers very sound judgement and has a very good manner with clients."
Band 1
Peter Williams represents clients in a variety of asbestos cases, and has brought cases that resulted in landmark judgments. He is especially adept at work on behalf of mesothelioma patients.
"A brilliant lawyer who is prepared to take on complex cases and tackle them, working hard for clients."
"Extremely knowledgeable on the medical aspects of the field, as well as the legal niceties." "A feisty litigator who is passionate and has good judgement."
Andrew Morgan is celebrated for his expertise in handling industrial disease work, particularly mesothelioma cases. He also acts for clients bringing serious injury claims arising from accidents at work.
"A very experienced, intellectual lawyer who is very thorough and knows the market inside out." "Professional and patient and very tenacious, he has great attention to detail."
Band 2
Dushal Mehta is highly experienced in representing claimants suffering from mesothelioma and other asbestos-related illnesses.
"Complete confidence in his judgement, he proves to be a class act." "A savvy and practical negotiator who is committed and enthusiastic." "His advice, determination, kindness, compassion and professionalism, in what was at times a difficult case and a very distressing time for us, was second to none."
Band 3
Shaheen Mosquera is well versed in representing asbestos exposure victims in mesothelioma and other related diseases claims.
"She goes the extra mile and has good judgement." "Very thorough and happy to investigate and run tricky points." "Incredibly conscientious and really fights hard for clients; fantastic."
Court of Protection team (COP) is ranked Band 3:
A renowned COP team, with a particular focus on high-value and complex deputyships. Represents both adults and children who have suffered catastrophic and life-changing injuries.
"They offer a very good service and useful advice, and are sympathetic and caring. They are doing their best to make things easy for us."
Anna Bond is well known for her work in property and affairs matters, with a focus on clients who have suffered serious personal injury. She has notable strength in statutory will proceedings and financial abuse matters.
"She is totally responsive and accessible, client-focused and brilliant." "She really cares about her clients and has their best interests at the centre of what she does."
Robin Tubbs is particularly active in cases arising from personal injury and clinical negligence claims, including those with cross-border elements.
"Robin Tubbs is very responsive, pragmatic, organised, and keeps on top of everything." "He is fair, informed and very sympathetic."
Sign up to our email digest
Click to subscribe or manage your email preferences.
SUBSCRIBE