I have over 20 years' experience as a trade, regulatory, public affairs and public international lawyer working in both the public and private sectors.

I head up Fieldfisher's London trade team, advising businesses and industry bodies on trade and supply chain issues. I help manage risks raised by sanctions and export controls; look for opportunities and threats raised by trade remedies/anti-dumping measures; or help navigate an increasingly complex global regulatory environment that can impact how and where clients do business. I have supported a wide range of sectors, including the automotive, aerospace, clothing, financial services, food and drink, telecommunications, publishing, mining and travel sectors.

I have also worked with Governments negotiating and implementing free trade agreements and bilateral investment treaties, making us well-placed to provide informed and risk-based advice to Government, industry and NGOs on navigating, shaping and challenging the trade and regulatory landscape.

Prior to joining Fieldfisher I spent over 13 years as a lawyer and negotiator for the UK Government, including as a lawyer at the Foreign Office and as Head of International and EU Law at the Attorney General's Office. Prior to leaving the Government I was the General Counsel in 10 Downing Street, advising the UK Prime Minister (David Cameron) and the Number 10 Policy Unit on the developments and application of a broad range of domestic, international and national security/cyber policies.

I also acquired extensive insight into the machinery of the EU whilst based in Brussels as a senior negotiator for the UK's representation to the EU, including through negotiating sanctions, advising on the development of key internal market and financial services legislation.

Drawing on my experience at the heart of UK and EU policy-making, I have always sought to combine my public policy insight with practical and commercially-sound advice that seeks to identify and mitigate real world-risks.

I have a first class honours degree in Law and European Study from the University of Exeter (and Maastricht) and a Master's degree in law from the University of McGill (distinction equivalent). I have also spoken extensively at conferences and lectured at universities on international trade and regulatory issues.

I am a trustee for FareShare (a leading UK charity tackling food waste and hunger) and the Public Law Project (supporting access to justice and fair Government decision-making).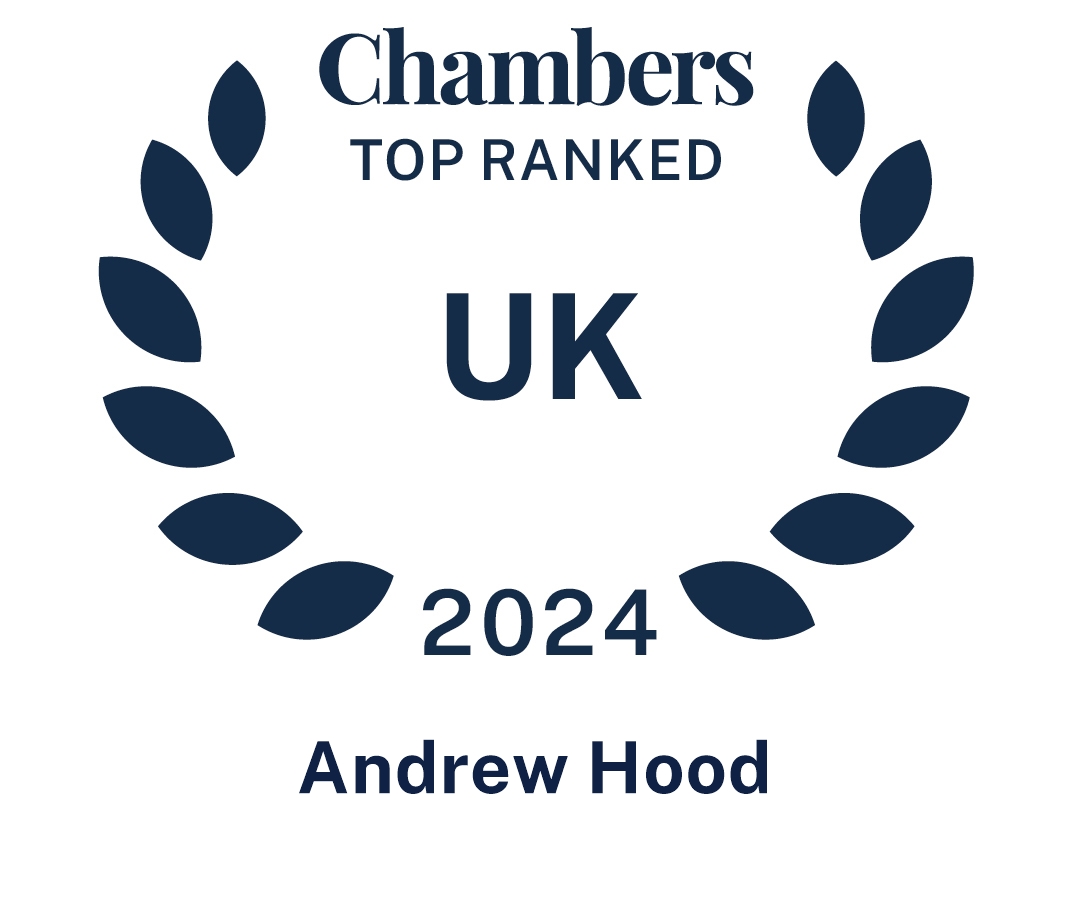 Recognised as a leading sanctions practitioner by Chambers & Partners (Band 1) 2024 and Who's Who Legal 2024.
What others say…
Technically excellent, well connected and very personable.
Andrew delivered excellent results. He took time to understand our business and delivered clear and pragmatic advice.
Andy is a very accomplished lawyer with combined private and public sector experience. He approaches issues with a very practical sense and understands client demands, needs and interests.