How can our lawyers help you?
Our Commercial specialists give clients business-savvy advice on their international and domestic supply contracts. We are advising across multiple sectors on interpretation of terms so that companies at each end of the supply chain fully understand their risk profile. However we are also enabling clients to future-proof their agreements by drafting updated terms and supporting on negotiating existing arrangements. Clients should be aware of the impact the virus may have on supply chains, as factory production slows in line with the reduction of workforces and the availability of shipping shrinks. This poses substantial challenges to clients particularly in retail and distribution.
In corporate law, clients face the prospect of heavily disrupted transactions due to travel limitations, as well as other commercial concerns. Our Corporate team has a proven track record of partnering with clients on a cross-border basis to achieve their goals, and would be happy to assist with any concerns you may have.
Contact Feilim O'Caoimh with any corporate or commercial law queries.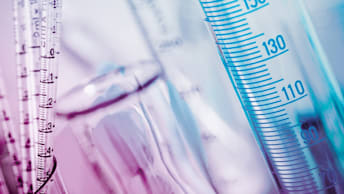 There are a number of considerations for employers and our Employment Team is taking an holistic approach to its advice. We have forgotten about expertise in isolation - we want to give you the full picture. We are providing employers with comprehensive support around managing the implications of the COVID-19 crisis for employees. This includes assisting employers with the implications if employees cannot come into the office in a range of scenarios, including where employees are self-isolating or where offices are forced to close on a temporary basis, and advice on how to support employees who may have increased caring responsibilities (because a member of their household is unwell, or because schools and childcare facilities are closed). We can assist with operational contingency planning, crafting communications to employees and creating policy documents to guide managers and employees through the crisis. We are also assisting those employers who are having to consider more permanent restructures. We are also advising on any travel restrictions and visa implications for sponsored employees who are unable to travel or work.
Contact Barry Walsh or Julie Austin with any employment law related queries.
Our Public and Regulatory team are advising regulatory bodies in relation to difficulties in ensuring continued compliance with their statutory obligations at the current time. For many of those bodies, particular challenges now arise in terms of registration and registration renewal. Many healthcare regulators are implementing emergency legislation which impacts on their registration functions. For some regulators, we are assisting in bringing urgent Court proceedings where the Courts are operating with reduced capacity. Our team are available to advise and assist as needed.

Contact JP McDowell with any regulatory law queries.
______________________________________________________
Fieldfisher's Dispute Resolution group is also on hand to advise clients on any concerns, particularly in relation to force majeure contractual disputes as a result of the outbreak but also strategic advice on the potential disruption of court proceedings.
Contact Killian O'Reilly with any dispute resolution queries.
______________________________________________________
We have a pro-active Real Estate COVID-19 advisory team, who has been supporting clients with any queries they have in relation to the virus. The current situation continues to present a variety of unprecedented challenges for property investors, landlords and tenants. Our expert team is on hand to provide practical commercial guidance on a range of property issues such their rights and obligations under lease agreements and agreements for lease.
Contact us
Please feel free to contact us in relation to any COVID-19 concerns, we will be happy to direct you to the best-placed expert for your needs.
Get in touch
Latest COVID-19 legal news and views