Why choose our Banking and Finance lawyers?
While we advise clients across a number of sectors including healthcare; retail; hotel and leisure; and construction and development, of note is our expertise in the Renewable Energy sector and in conjunction with our Renewable Energy Team, we advise clients in relation to the financing of wind farm and biomass projects.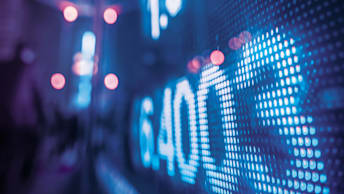 Our approach is founded on developing long-term relationships with our clients. We work hard to understand their unique business so that we can deliver the very best advice and representation in the most cost-effective manner.
---
In a recent transaction we advised a pillar bank in relation to the finance of a large energy infrastructure project in Ireland. As part of this transaction, we carried out a full corporate due diligence and uncovered that the borrower had taken on board EIIS (Employment Incentive and Investment Scheme) funds from third party investors. Following our review of documents pursuant to which the investors had advanced funds to the borrower, we ensured that all repayment arrangements with such investors were fully and effectively subordinated to the Bank's debt.
Our Banking and Finance Team advises a number of leading domestic and international banks, corporate borrowers, investment funds and developers. We provide advice to our clients on issues such as secured and unsecured loan facilities, corporate acquisitions, leveraged finance and project finance.
Areas of Practice:
Property, construction and development finance

Project finance

Corporate lending

Corporate recovery, workouts, debt restructuring and enforcement

Invoice discounting

Leveraged and acquisition finance

Consumer credit

Lease and asset finance

Tax based/structured loans

Private equity funding


Recent activity
Our team advises a number of leading domestic and international banks to include Bank of Ireland and KBC Bank. Recent appointments include Ulster Bank, Allied Irish Bank plc, MARS Capital Ireland Limited, Start Mortgages and Finance Ireland Credit Solutions Limited. Our team of experienced solicitors also provides legal assistance to the National Asset Management Agency (NAMA) and to a number of institutions involved in the NAMA process.
Other clients include private companies, listed and unlisted public companies, multinationals, government agencies, lending institutions, owner managed enterprises / SMEs, limited and unlimited partnerships, third level institutions and insurance companies.

Latest Ireland news and views